Perdue moving a portion of their business from Salisbury to Sussex Co.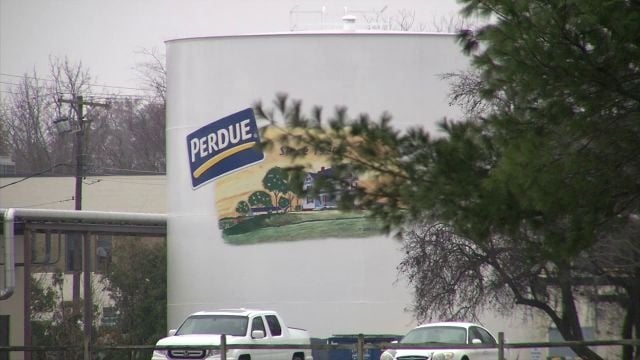 Another company is moving a portion of their business away from Salisbury.
Officials say approximately 150 current and future executive, management, and support positions with Perdue AgriBusiness in Salisbury are moving to Sussex County.
The latest information comes just a week after Labinal Power Systems announced their operations would be leaving Salisbury and moving to Denton, Texas by next year, potentially leaving hundreds without jobs.
Delaware Governor Jack Markell mentioned the move in his State of the State speech on Thursday, but a spokeswoman for Perdue Farms, Julie DeYoung, says this was a move that was decided four years ago. Additionally, no one will be losing their jobs.
Back in November 2010, Perdue Agribusiness reportedly announced that it would move to Sussex County to support the division's continuing growth in grain, feeds, fertilizer, and other agricultural services.
Officials say it is expected to take about two years to finalize the site, do whatever renovation or construction might be needed and physically move the offices, but the site for the new office location has not been determined.
The company says all other Perdue AgriBusiness operations will continue in their current locations, including the grain operations at Zion Church Road in Salisbury. The move also does not affect Perdue's main corporate headquarters in Salisbury.