"Labinal" Shocks Salisbury with Plans to Shutdown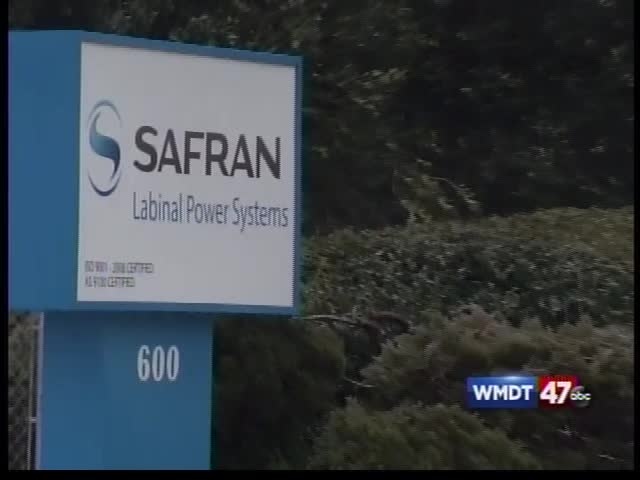 A shocking turn of events as aeronautical manufacturing company, Labinal Power Systems in Salisbury, abruptly announced, Wednesday, that it will soon be closing it's doors.
Employees, like Liz Harshman, tell 47 ABC they feel blind-sided. "I don't know where we're going to work," admits Harshman, "I don't know what I would do if I had children to support. I couldn't stay here."
U.S. Senator Barbara Mikulski had reportedly been trying to secure manufacturing jobs here in Maryland by promoting companies like Labinal. And she admits she is just as surprised as the rest of the Shore by Labinal's announcement Wednesday.
Mikulski issued this statement in response, "I am deeply discouraged and surprised by the news of job losses and the closure of the Labinal facility in Salisbury. I will be in close contact with the leadership at Labinal to get information and answers for the workers and their families on how their lives will be affected and economic security for those who lose their jobs."
Wednesday morning, the company started notifying workers as they came into work that the Salisbury plant will be closing and resources will be transferred to the plant in Denten, Texas over the next two years.
Labinal Power Systems provides electrical systems for the aeronautical market.
In a formal press release, Vice President Jorge Ortega, said quote, "In order to maintain our competitive position in the aerospace industry, we must restructure our North America operations and consolidate our wire manufacturing business into one U.S. facility,"
It was just three weeks ago that Senator Mikulski had reportedly announced $994 million in funding, as part of a FY 2015 Omnibus budget request for the Department of Defense, to build 32 Chinook helicopters.
We're told the lead contractor for the project was slated to be Boeing, and Labinal would be a sub-contractor. The hope was that the funding for the Chinook procurement would continue to support four hundred jobs at Labinal's Salisbury plant.
47 ABC was told there are currently more than six hundred people working at that facility and 99-percent of them are from Wicomico County.
With hundreds of jobs at risk, Mayor Jim Ireton weighed in on the news, as well.
He tells 47 ABC he already met with the General Manager of Labinal's Salisbury facility, as well as county officials, to work on a solution.
"It's a bad day," admits Ireton, "but we're going to get through it, We're going to figure out how to do this. We're going to figure out how to market this particular facility. This facility has changed five or six times over the years. So I have confidence that we can do it again."
Labinal will be providing job transition packages to some of the Salisbury plant employees, providing assistance with a move to the new facility in Texas. But for the others, the layoffs will apparently start as early as June 2015.