Coldest Air of the Season Arrives Next Week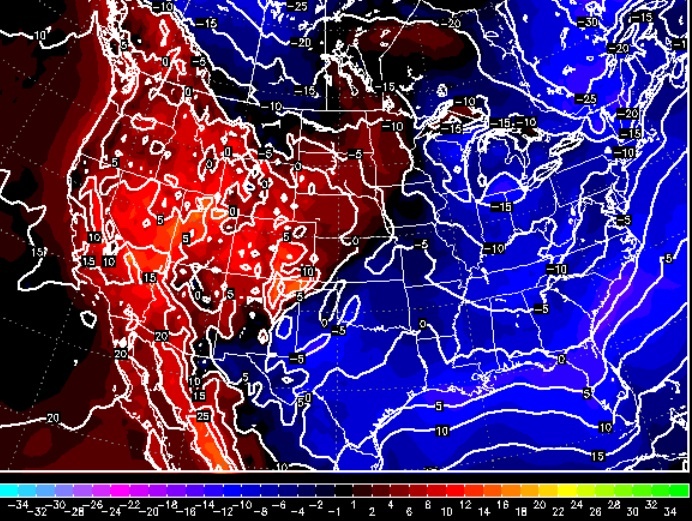 After a milder than normal December with temperatures averaging five degrees above average, it looks like some of the coldest air of the season will arrive next week for the first full week of January 2015. A very cold air mass is building across parts of Canada and is getting ready to head our direction.
Before the cold gets here, we could actually break record high temperatures on Sunday. Warm air will surge into the area ahead of an approaching cold front and cause temperatures to warm into the upper 60s to near 70 degrees. The record high in Salisbury on Sunday is 72 degrees.
The cold front pushes through late Sunday night and ushers in much colder air by Monday. Highs will be about 20-25 degrees colder with temperatures in the lower 40s. Notice in the attached image above, it shows a lot of blue across the east coast. That indicates below normal temperatures.
The biggest factor that will make it feel even colder will be the wind speed. Winds look to remain breezy most of next week as the arctic air settles in. By Tuesday, an area of low pressure will move to our north and usher in even colder air. Highs will be in the upper 30s, eventually falling into the mid 30s for highs on Wednesday, and highs only in the upper 20s and lower 30s on Thursday. So, we go from 70 on Sunday to 30 on Thursday (a 40 degree drop).
Get ready for some big temperature swings over the next several days!
-Daniel