Caesar Rodney wrestling coach arrest a "shock" to school, sports community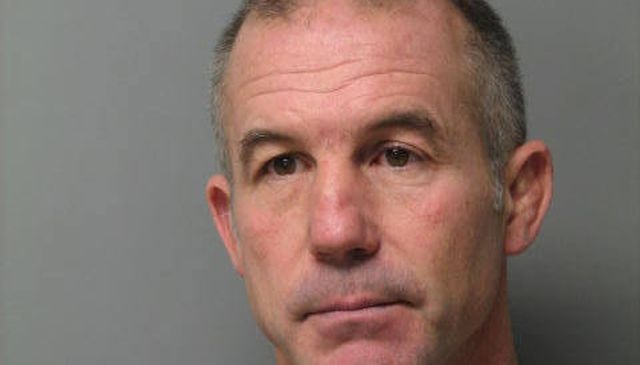 DELAWARE – The arrest of Caesar Rodney High School physical education/health teacher and long-time wrestling coach, Richard Howell, 50, comes as a big surprise to the Wyoming school and sports community.
"It's definitely a shock, it's not something you would expect," says Eric Buckson, Polytech's wrestling coach for more than 20 years.
Delaware State Police say Howell turned himself in on Wednesday after the school notified police about allegations of sexual relationship between Howell and a 17-year-old female student.
Through their investigation, police say they believe the relationship started as early as March of 2014 and lasted until late December of 2014. A majority of the sexual activity reportedly happened on school grounds.
"At least nine times there was unlawful sexual behavior conducted in the school itself, as well as other times at the home of Mr. Howell," says Master Corporal Gary Fournier with the Delaware State Police.
Community members who knew Howell say he was divorced but has two sons.
"As much as I would like to explain or understand why someone would ever violate a trust, I can't tell you why that takes place," says Dr. Kevin Fitzgerald, superintendent of the Caesar Rodney School District.
Howell isn't a stranger to the limelight, but this is the first time it has been for something other than his successful career as a wrestling coach.
Buckson says he has led the Raiders to 13 state championships.
"His history, his past, is prolific, but again when you do something like this your past kind of gets moved to the side," says Buckson.
Dr. Fitzgerald says they sat down with Buckson's wrestling team on Thursday morning to announce an interim coach along with some assistant coaches who will be stepping up to help. In addition, they are offering counseling services as necessary to teammates, students, and staff.
Police say as they continue their investigation, they are not ruling anything out, including other victims.
Howell is now the third teacher to face accusations of sexual relations with a student, in less than a year in Kent County. Back in April, Jennifer Suarez, 37, allegedly had a sexual encounter with at 17-year-old male Smyrna student. Three days later in Dover, Stephanie Seabury, 22, a Caesar Rodney middle school teacher, was accused of a having sex with a 13-year-old student. Both were reportedly convicted of fourth-degree rape.
Corporal Fournier says police are urging parents to monitor their children on social media.
"See what they're doing, ask what's going on, be involved with them, that's the biggest thing."