Are body cameras on the way for Salisbury PD?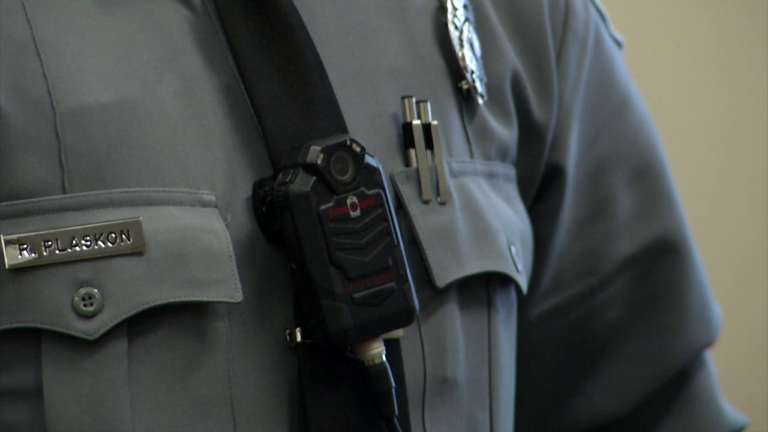 During Tuesday night's roundtable meeting in Salisbury, Salisbury Chief of Police Barbara Duncan along with Mayor Jim Ireton, announced their plan to provide body cameras for each sworn member of the force.
"I think it's the next technological step in our industry, and I think that its going to be very very beneficial for our officers and for our community." Said Chief Duncan.
Over the past 5 months, cities nationwide have seen a growing divide between citizens and police.
Salisbury PD now faces 3 lawsuits, all claiming the use of excessive force.
Mayor Ireton commented on his motivation for jump starting the push for the cameras. He said "late last year through some of the lawsuits that were filed against officers, we had said that we were going to do this."
The use of body cameras may be one solution.
In November, Wicomico County's State's Attorney Matt Maciarello suggested the adoption of a police oversight panel which would be comprised of selected Wicomico County citizens.
While Mayor Ireton fully supports the use of body cameras, he maintains that he is still against an oversight panel.
"This is about the behavior on the street between the people and the law enforcement officers that they come in contact with" And "I believe between the law enforcement officers Bill of Rights, the oversight the police department has, the oversight that I have over this department that we'll be fine with this."  said Mayor Ireton.
The $140-thousand dollar body camera project will be paid for with tax payer dollars.
According to one Salisbury resident it, may be worth every penny.
Salisbury resident Michael Lane felt strongly about the possible implementation of the cameras, saying "I think its great to have the body cameras on our police officers, not just for the police, but for the citizens." and "the cameras will make a difference."
Right now, it appears the city has a lot of research to do. They're looking at 4 different types of cameras.
Once they decide which model to go with, an RFP or request for proposal is anticipated to be made in 35-45 days.