UPDATE: Queen Anne Co. barricade suspect in custody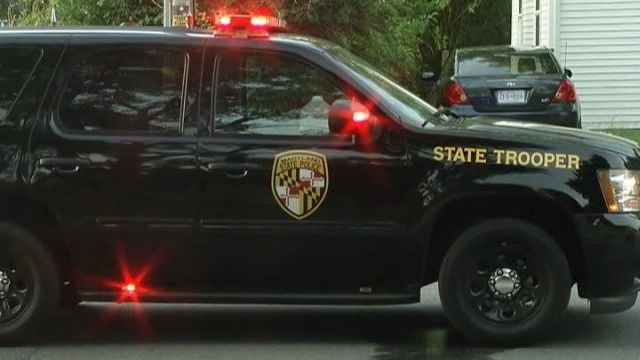 Maryland State Troopers say they have arrested a suspect in the barricade situation, in Queen Anne's County.
Maryland State Police say just after 6:30 AM on Monday, the Centreville barrack got a 911 call from a resident in Stevensville, saying that an unusual vehicle was parked in the driveway of a home, where the caller knew the residents were on vacation. The caller also told Police that an unfamiliar man was walking around the outside of the home.
Troopers responded to the Bayside Drive home, and apparently found a broken sliding glass door at the back of the house, and shouted verbal commands for the suspect to leave the home. Police say the suspect then refused to cooperate with Troopers, and barricaded himself inside.
An investigation ensued, and Troopers found that the blue Toyota Avalon that was parked in the driveway, had been stolen during a burglary last week, from a home in Berlin.
Police say around 3:30 PM, they were able to enter the home, and take the suspect into custody. They reportedly found no firearms at the scene.
Trooper were reportedly assisted by the Queen Anne's County Sheriff Department, the Special Tactical Assault Team Element, and State Police Hostage Recovery Team negotiators, along with the Criminal Enforcement Division, Upper Shore Region, MSP K-9 Unit, Trooper 6 from the Aviation Command, the Office of the State Fire Marshal, officers from the Chestertown Police Departments, the Department of Natural Resources, and the Kent Island Volunteer Fire Department.
Details on the situation are still limited, and the situation is on-going. We'll continue to bring updates as they become available. Stay tuned to 47 ABC and 47ABC.com for the latest.