UPDATE: Motion To Move Bundick's Arson Trial, Denied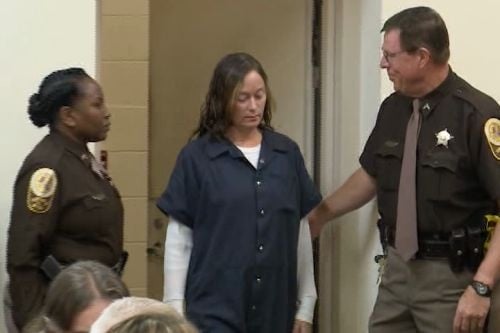 Convicted Accomack County Arsonist Tonya Bundick, was back in court on Wednesday, for a motions hearing prior to her trial later this month.
Bundick's new attorney requested four motions, three of which were denied. One was to move the trial out of Virginia Beach, but that was denied. Another motion to change the date of the trial to after Christmas was also denied.
Bundick's attorney also requested that the commonwealth of Virginia, not be able to bring up past convictions in the opening statements of the next trial, this motion was granted. The judge has yet to rule on whether her past convictions can come up during the rest of that trial.
Back in July, Bundick was found guilty of one felony count of arson, and was sentenced her 10.5 years in prison in September. That conviction could be the first trial of 62, after a judge granted a separate trial request for each charge, back in April.
Bundick's next trial is set for December 15th and 16th, in Virginia Beach.