The Challenges Facing Arson Investigators In Felton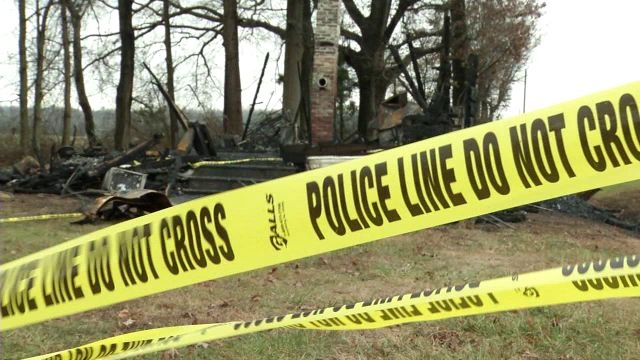 The person or persons responsible for setting three fires at Felton area churches early Tuesday morning is still at large. Investigators are feeling the pressure from the public but any arson case presents unique difficulties.
"Once you light a fire, you have no control over it," said Michael Chionchio, Assistant State Fire Marshal.
As his team investigates those three fires, he says the 48-hour window after the fires is crucial.
"A person, or persons, set three churches on fire in one night in a relatively quiet county. Should you be worried? I mean that's troubling," Chionchio added.
One of those churches, Healing Hands Christian Church, burned to the ground.
Investigators believe all three arsons are connected, but connecting the dots in any arson case is a tall order.
According to the Federal Bureau of Investigation, in 2009, of the nearly 54,000 arsons reported nationwide, 81.5% went unsolved.
The F.B.I. also says a majority of arson fires are set under the cover of darkness, which is just one of many reasons why it's one of the most difficult crimes to solve.
"There's a lot of science involved on how fire burns and how it behaves. How the fire department fought the fire, how much water was used, temperature of the day, wind directions, wind speeds," said Chionchio.
It's true forensic science — collecting evidence, analyzing it, and forming a hypothesis which can be proven later. The thing is that evidence is often being distorted and sometimes destroyed, by heat and flames, with each passing second.
And then there's the human element. Why would someone put the torch to anything, let alone three churches?
ABC News Contributor and former F.B.I. agent Brad Garrett says the most common motives are excitement, vandalism, revenge, crime concealment, profit, and radicalism.
"Right now we haven't had any threats or information that it's going to reoccur, that a group's behind it or somebody's trying to send a message," said Chionchio.
Delaware State Police have reached out to other area churches with tips to stay safe. Law enforcement officials urge residents to lock doors and keep exterior lights on.
Investigators say they are pursuing promising leads but still need the public's help.
If you have information on these Felton church fires — call Delaware Crime Stoppers at 1-800-TIP-33-33.