Looking for a last-minute gift for women? Jewelry may be the answer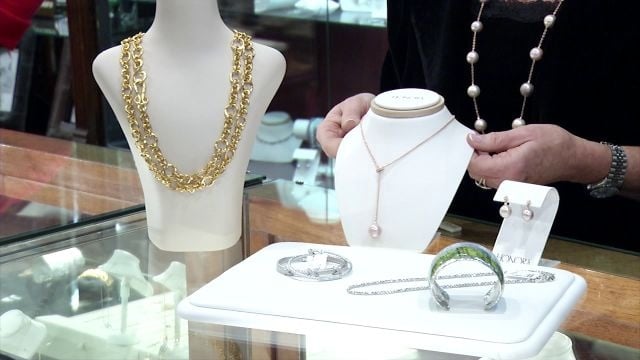 If you're rushing to get that last minute holiday gift for a loved one, you are not alone.
Susan Purnell, owner of Kuhn's Jewelers in Salisbury, says they tend to get a last minute rush of shoppers today and tomorrow. Commonly, it includes men getting a gift for their wife or girlfriend.
So, what is hot on the market for this year, and still available?
Purnell says anything that sparkles, bracelets that you can pair together, and pearls, are big sells this year, but regardless, jewelry itself is never a bad idea for the holiday season.
"One thing about jewelry is that it's an emotional thing, people love to get jewelry and we love to sell jewelry that last," says Purnell. "We like to have jewelry that people can hand to their wife today, who can hand it down her daughter, and her daughter can hand it down ,and that's the really neat thing about what we do."
Purnell says some of this year's most popular jewelry ranges from about $100 to upwards of $300.