How the Halo men's shelter is giving men a second chance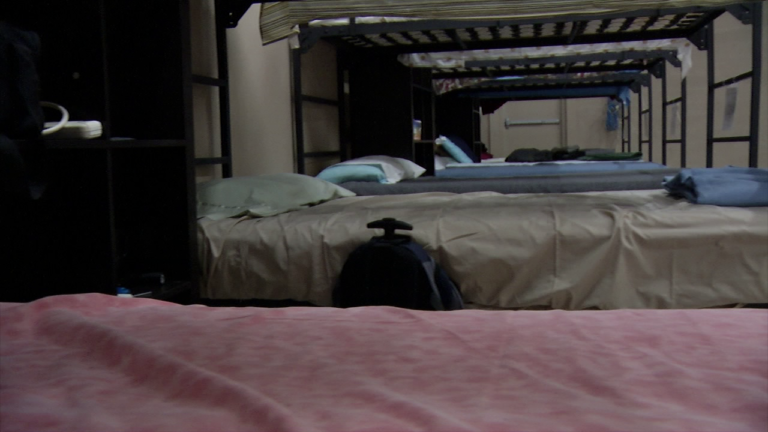 "Walking up and down (route) 13 sometimes just to stay safe, I don't have to do that anymore." Said Daniel Clemetsen, a guest at the newly debuted Halo men's shelter.
A safe haven where guests have the chance to right wrongs. It's what Halo's new men's shelter will provide for those seeking positive lifestyle changes.
As Celeste Savage, Halo's executive director put it "this is exciting, I've been waiting a long time for the men's shelter to be able to open."
The men's shelter features 55 beds and has the capacity to serve 110 people. Providing a more stable situation for those who sometimes travel from place to place looking for shelter.
"We don't think about it but a lot of times sleeping out in the camps, it's just the non stop go, go, go." and "They're sleep deprived." Added Savage, when talking about how the men would normally sleep at other shelters.
The opening of the new shelter also opens the door for guests to begin a journey of hope.
Savage spoke on the development of the men's journey of hope, saying, "We're in the planning stages now for the journey of hope for the men, and in that journey of hope that's a total life change commitment that they sign on to." And
"The greater purpose is to encourage life change and that is through Jesus Christ."
Those taking the Journey of Hope will attend life skill workshops learn proper budgeting practices and give back to those who were once in their position.
Savage also conveyed that the men's shelter was largely made possible by donations of time, energy, and supplies by local businesses and community members.