Holiday Fire Safety Tips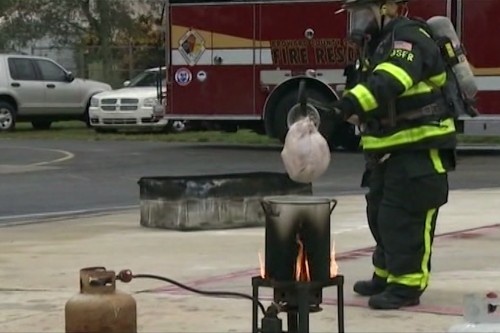 Unfortunately, there's often a surge in fires during the holiday season.
The Salisbury Fire Department tells 47ABC, there are major fire risks presented when people overload their plugs with lights, cook while distracted, and leave candles going.
They also say presents cause a lot of clutter and because everything is wrapped in paper, it increases the amount of flammable items in a home.
The assistant fire chief says there are many ways to prevent accidents, but one tops the list.  
Assistant Chief Bryan Records, with the Salisbury Fire Department says, "Just use common sense, if it doesn't look right, it's probably not right. Don't be the one that makes the mistake and costs you in a major way especially this time of year."
Another tip the Assistant Fire Chief provided to keep your home fire safe during the holidays is to make sure you have a working fire alarm, it could save a life.