Grant Awarded To Salisbury Property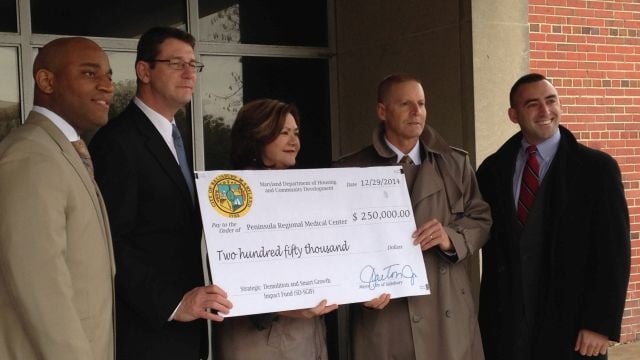 A recent grant awarded by the state of Maryland is giving a historic Salisbury property a huge makeover.
$250,000 dollars will go towards to the demolition of the former Daily Times building. Local officials say they hope an allied health building will replace the property on East Carroll Street.
According to Salisbury mayor Jim Ireton, this can potentially help create more jobs on top of providing more healthcare.
"We want to make sure that we're addressing the lower shore health issues and we're doing it right here in Salisbury, across from the hospital with UMES, with Salisbury University. It's a tough political climate and a tough financial climate for the state of Maryland but I think we can move forward anyway." Explains Ireton.
We're told PRMC will remain the owner of the property, but they will work closely with the chosen developer.
The actual demolition date is still pending.