Felton Woman Accused In Foreclose Rental Scam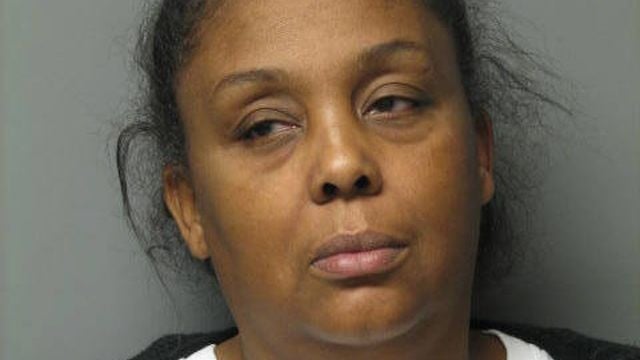 A Felton woman has turned herself in, after Police apparently linked her to a foreclosure rental scam.
Delaware State Police say back in late October, a man contacted Police to report someone living in his Mayapple Lane home in Magnolia, that was under foreclosure. The victim had reportedly left the home in August, and relatives alerted him to the occupants. Troopers say they met with the occupants, and found that they had rented the home through a Craigslist ad with a female realtor; signed papers and exchanged money with the woman, before moving in.
Further investigation by Financial Crimes Unit Detectives found that this was not the first incident similar to this in the area. Back in September, a woman was shown two houses, one on Quails Nest Drive and another near Sorghum Mill Road, by a woman representing herself as a realtor. The woman then reportedly signed papers, and handed over $3,500 for the first month's rent and a security deposit, before moving into the Quails Nest home. According to the report, after living at the home for around a week, the actual homeowners returned, and attempted to move back in, after settling the foreclosure with the bank, when they reported a woman trespassing on the property to State Police.
In another incident, back in early October, a real estate company noticed the locks on the doors of a Boblin Court home that they own in Millsboro, had been changed, and a woman was living there. Troopers say they again linked the incident to a female realtor, with signed documents and a cash exchange. Police say they know of two other foreclosed locations that this happened with, in Kent County.
During the investigation, Authorities say they developed 45-year-old Kellie Hodge-Grier, as a suspect. On Monday, Hodge-Grier turned herself in at Troop 3, where she was arrested, and charged with five counts of burglary 2nd degree, one count of attempted burglary 2nd degree, six counts of possession of burglar tools, three counts of theft over $1,500, one count of attempted theft over $1,500, eight counts of forgery 2nd degree, six counts of theft under $1,500, six counts of criminal impersonation. She was later released on $36,000 bond.
Police are asking anyone who may have been a victim of this scam, to contact Det. A. Stetzer at 302-741-2808 or Delaware Crime Stoppers at 1-800-TIP-3333. Tips can also be sent through the Tip Submit website, or the Delaware State Police Mobile Crime Tip app.