Federal grant allows UMES to explore agricultural expansion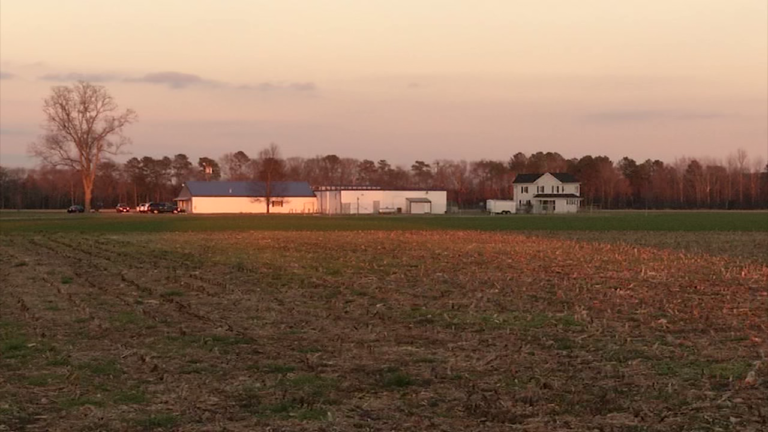 A major land acquisition may be the key to sustainable crop growth solutions in the future.
At a location owned by Perdue in Princess Anne, the University of Maryland Eastern Shore is close to obtaining 20 acres of land, which would play a key role in the school's agricultural research.
"Our research will mainly focus on agriculture and food related issues on one hand, and on the other hand natural resources and environmental sustainability." Said Moses Kairo, Dean of the School of Agriculture and Natural Sciences at UMES.
The $550,000 project is made possible by the university's "land grant school" status, which grants federal funds to schools, who place an emphasis on agricultural and farming education.
This project actually began in 2013 when the U.S. Department of Agriculture granted UMES $1.55 million which helped the school to buy 365 acres.
Dean Kairo explained the logic behind the federal funding being granted, saying "this is one such activity that is supported by the U.S. Department of Agriculture to help us meet the needs for food and agriculture mission areas."
Additions of the land and facilities would allow UMES faculty to operate on-site, and conduct research to help further develop better farming alternatives for the future.
This land, which has not been previously treated with artificial fertilizers, would provide the researchers at UMES with a clean slate to tackle additional ventures.
When asked about the purpose this new land will serve, Kairo said"we'll be looking at issues to do with developing appropriate technologies for growing these crops sustainably. We'll be looking at how we can use natural resources effectively for production agriculture."
Once there is an official settlement, UMES will have to wait until the current tenants are officially moved out the facilities, to begin their research.