The Brightside: Tuskegee Airmen Exhibit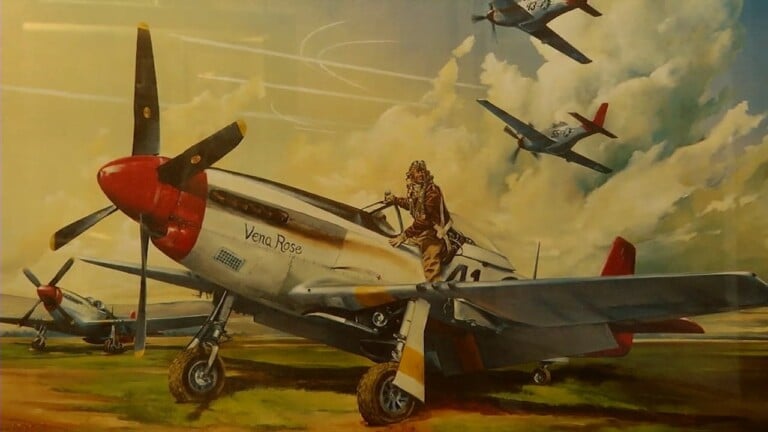 PRINCESS ANNE, Md. – A group of African American military pilots and airmen who fought in World War II are giving some valuable lessons to University of Maryland Eastern Shore students, and it's all because of a brand new exhibit. "These men were highly qualified and the airport made it so high level of credentials that the individuals were very, very accomplished," says Dr. Robert Mock, the Vice President of Strategic Initiatives at UMES.
The Tuskegee Airmen were a group of elite black men and women who served in World War II. Pilots, navigators, technicians, mechanics, nurses, and a multitude of other occupations; all training at the Tuskegee Institute. Those efforts were told were a result of the 20 years of advocacy by African American citizens who wished to enlist and train as military aviators. "Students get another chance to apply their skill set by watching the others who matched this path before them," says Dr. Mock.
The Engineering and Aviation Sciences Center at UMES is giving students an up close and personal opportunity to learn about what made these airmen "Legends of a Different Kind," with the new exhibit. "Every time I walk through, I see students stop and gaze, watching the pictures, and looking inside the books." Dr. Mock adds, "I think it's going to make a big impact on our students in terms of understanding the history of people who had an opportunity before they go to where they are today, and now they're going to try to build on that future."
Derrick Mayes II, a UMES student with an interest in American history received help from his father who assisted in gathering artifacts and partnered with the Julia A. Purnell Museum of Snow Hill, the Sgt. Charles King Collection, and eventually curated by Dy. Cynthia Byrd. The exhibit showcases the journey of some of these airmen, their work in the military,  and the path they paved for fellow aviators to come. "Not just for people who are actual aviators, it's for people who want to be air traffic control. People who want to be mechanics, want to be on a flight," says Dr. Mock.
Although students at UMES aren't strangers to these kinds of educational opportunities, the lessons future aviators are taking are lessons that will carry on for a lifetime. Dr. Mock adds, "It makes a big difference when people can set a path and it made a difference."
The exhibit will be on display in the lobby of the Engineering and Aviation Science Complex at the University of Maryland Eastern Shore until May 19th.
For more information on the exhibit, visit the UMES website.