Autism DE tackles new statistics, more children being diagnosed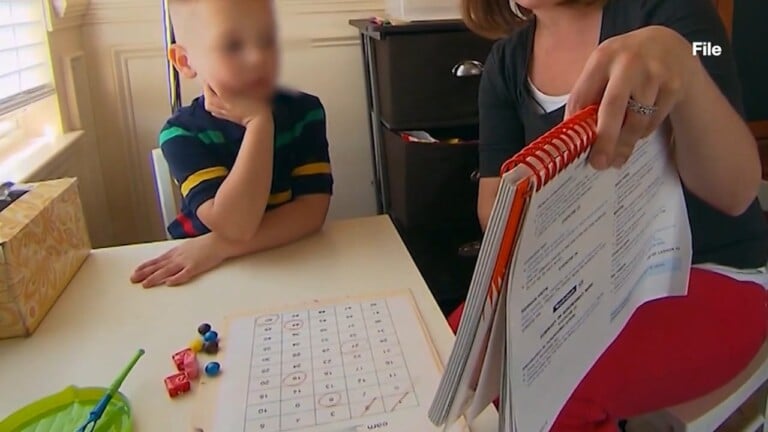 DELAWARE – Recently, a CDC report surfaced noting an increase in children being identified with an autism spectrum disorder. Now, one in 36 children is identified, compared to five years ago when it was one in 44, and in 1995, it was one in 2,500.
While the numbers are on the rise, so are family resources to effectively support people with new and ongoing autism diagnoses. Autism Delaware is one of those resources.
Those with Autism Delaware say while they can't pinpoint to exact cause of the increase, outside of more testing and resources to test, they are working to give support to the families who need it most.
However, breaking down the stigma and giving the community a better understanding of what autism is, and how it affects each individual is essential. "Autism is a neurological disorder that affects three main areas, behavior, social, and communication, and autism looks different in every child and it can affect each child in different ways and different areas I don't like to say it's a mystery but it kind of is a mystery on what autism looks like," says Tomara Williams, a Family Navigator for Kent and Sussex County with Autism Delaware. Dafne Carnwright, Director of Family Services, Autism Delaware adds, "There's a saying in the autism community that if you've met one person with autism, you've met one person with autism. The signs and the symptoms may manifest differently in different people."
Both Carnright and Williams tell 47 ABC, autism is commonly misunderstood, especially for parents who have a child with a new diagnosis. However, navigating this journey is something they're hoping to be a part of.
Whether with their family-peer support services, accessing state programs, therapy, or even their act program. Whatever the service is, they're there to help. "We also like to empower them to let them know that they do have a voice and we can let them know that they do have a voice to make changes to make sure that your child is getting the appropriate services. Our family services are on an as-needed basis so our families contact us as often as they need us," says Williams. Carnight adds, "We help families make their individualized care plan. oh by working with you, Autism Delaware family support providers, I want to learn about these things so we make goals and we coach them and support them and get them information."
Carnight and Williams want to reiterate that you are your child's number one advocate. If you notice something is off, do not hesitate to reach out to your family's pediatrician.
If you want to learn more about their services, just visit their website.