Rise Against Hunger event helps pack 100,000 meals at Sussex Central Highschool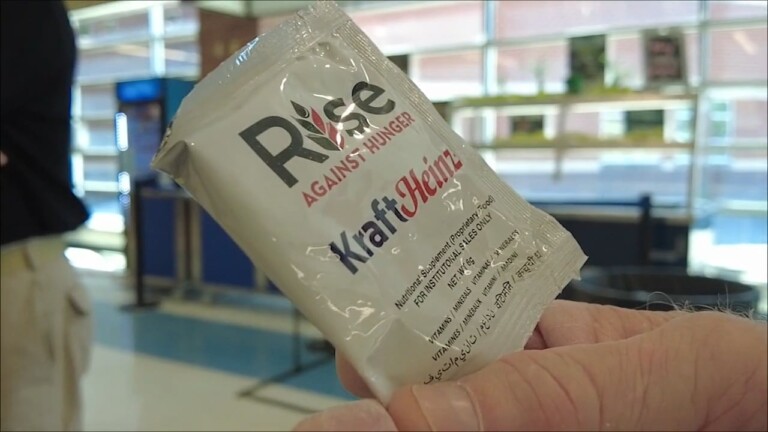 GEORGETOWN, Del.- Over 300 volunteers helped to pack 100,000 meals for Rise Against Hunger in Central Sussex Highschool Saturday, which will ship the food to countries battling hunger.
The bags included rice, soy protein, dehydrated vegetables, and a nutrient pack meant to combat nutrient deficiency.
"We will have an impact on someone we will never meet in our lives," said event organizer Mike Hall.
Hall told 47ABC the event used to be run out of the Grace United Methodist Church, but by opening up the event to the public they were thrilled with the turnout and result.
"We started packing this morning at 9 o'clock we got about 200 volunteers this morning this afternoon we have about 75-80 this morning we packed 63,000 meals this afternoon we are going to be doing 37 thousand this afternoon,In one day we are packing 100,000 meals which basically took us 6 years to do with our church alone," he said.
Rise Against Hunger Philidelphia Region Coordinator Ryan Ehntes says the meals go to countries like Guatemala and Haiti and can help kids going to school make sure they get regular meals.
"1000,000 meals will go a long way if you out into perspective one box can feed one child for a school year one meal for every day they are in school," he said.
Both Hall and Ehntes say the event was a great success and look forward to expanding the event in 2024.