Delaware lawmakers would likely override Governor's veto if marijuana legalization passes, says bill's sponsor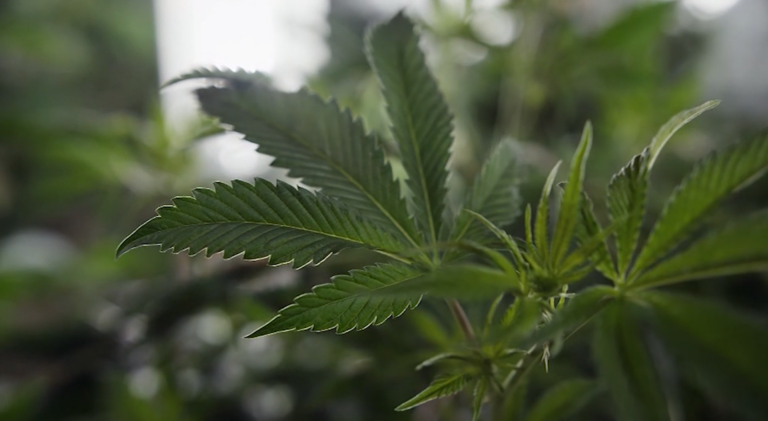 DOVER, Del. – House lawmakers have yet again passed a bill to legalize marijuana in the First State, but the big question is, what's to stop Governor John Carney from vetoing the legislation like he did last year?
While Governor John Carney can veto the legislation, lawmakers in support of the measure are making it known that they intend to override such a veto when and if the Governor squashes it.
Sponsored by Rep. Ed Osienski, House Bill 1 would remove all penalties for possession of a personal use quantity of marijuana, except for those who are under 21 years of age.
Possession of more than a personal use quantity of marijuana and public consumption would remain unclassified misdemeanors. A personal use quantity would be defined as one ounce or less of leaf marijuana, 12 grams or less of concentrated cannabis, or cannabis products containing 750 milligrams or less of delta-9-tetrahydrocannabinol.
Similar legislation made its way through the legislature and all the way to the Governor's desk last year where it was then vetoed. At the time, Governor Carney expressed concerns surrounding health and law enforcement.
"I do not believe that promoting or expanding the use of recreational marijuana is in the best interests of the state of Delaware, especially our young people," Governor Carney stated at the time. "Questions about the long-term health and economic impacts of recreational marijuana use, as well as serious law enforcement concerns, remain unresolved."
Following the introduction of this year's bill, which earlier this week passed the House of Representatives, many wondered whether it was worth the effort at all considering the Governor's stance on the issue and the fact that he vetoed last year's legislation.
Rep. Osienski tells 47 ABC News Anchor Rob Petree that despite the Governor's feelings, he remains optimistic, saying he and other lawmakers who support the measure will be ready to override a potential veto.
"If he decides to veto it, I'm optimistic," Rep. Osienski said. "I feel pretty good that I have the support this year to override the veto. I think my colleagues are saying, 'ok, you know, you had one shot at vetoing this, you did and you were successful, but don't count on us supporting that veto again.'"
Under current state law, the possession of one ounce or less of marijuana by a person 21 years of age and older carries a civil penalty of $100. That provision would be eliminated under the legislation. Possession, use, or consumption of recreational marijuana by anyone under 21 would still result in a civil penalty.
"With each passing year, it becomes clearer that Delawareans are strongly in favor of establishing a safe, legal market for adult recreational marijuana," Rep. Osienski stated. "We have heard from numerous members of the public – advocates, veterans, retired law enforcement officers, educators and even faith leaders – who have overwhelmingly voiced support for this proposal. Neighboring states have endorsed legal cannabis, including Maryland last year."
The legislation does not have any taxation or revenue aspect to it and therefore it only required a simple majority, or 21 votes in the House, to pass. The bill successfully passed the House on Tuesday 28-13.
The legislation now heads to the Senate where it's expected to pass.
"I have said this before and will say it again. I am fully committed to quickly passing House Bill 1 in the Senate and sending this legislation on to Governor Carney for his signature," said Sen. Trey Paradee, the lead Senate sponsor for the bill. "Delawareans have waited long enough to legalize marijuana. Now is the time."
The bill is part of a two-pronged effort to legalize and regulate adult recreational marijuana in Delaware. A companion bill, House Bill 2, has cleared a House committee and is slated for a floor vote on Thursday. That bill would create a legal framework to regulate the cultivation, sale, and possession of marijuana, and provide opportunities for small businesses to be licensed.
Neither bill would change existing state law regarding driving under the influence of an illicit or recreational drug. They also would not allow individuals to grow their own plants. Public consumption of marijuana would still not be permitted.
Employer enforcement largely would not change. Employers would be permitted to drug test workers for marijuana to ensure any zero-tolerance policies are being followed. They also would be able to discipline workers for being under the influence at work, as well as prohibit the consumption of marijuana at work.
Currently, recreational marijuana use is permitted in 21 states and the District of Columbia. Nearby states Maryland, New Jersey, Virginia and New York have legalized adult recreational cannabis.