Delaware flags to fly at half-staff in remembrance of former State Rep. Donna Stone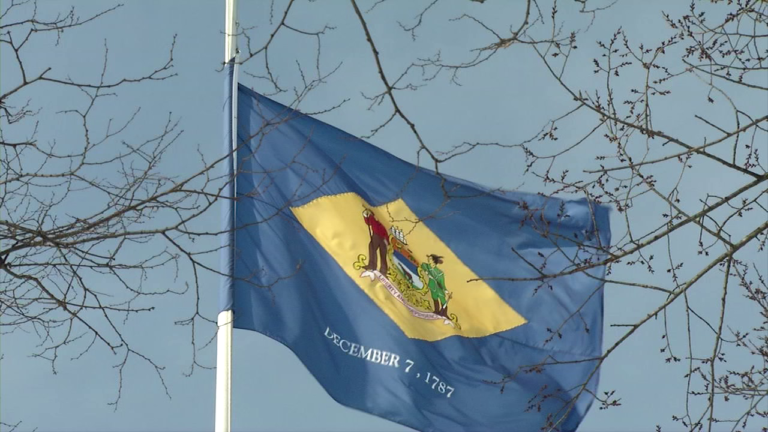 DOVER, Del. – Delaware Governor John Carney has ordered state flags to fly at half-staff to honor the memory of former State Representative Donna Stone.
State flags will fly at half-staff at all state buildings and facilities until sunset on Thursday, March 16, 2023.
Stone was a longtime legislator and former president of the National Conference of State Legislatures.
Governor Carney issued the following statement following the news of Stone's passing, praising her time serving the First State:
"I was sad to learn of the passing of Representative Donna Stone. I will always remember Representative Stone as a passionate advocate for small businesses, entrepreneurship, and financial services. She was a respectful and dedicated public servant who you could work with to get things done. She was also a fun person to be around with a big smile and a quick wit. She will be sorely missed."