The Brightside: Parent Club At Wor-Wic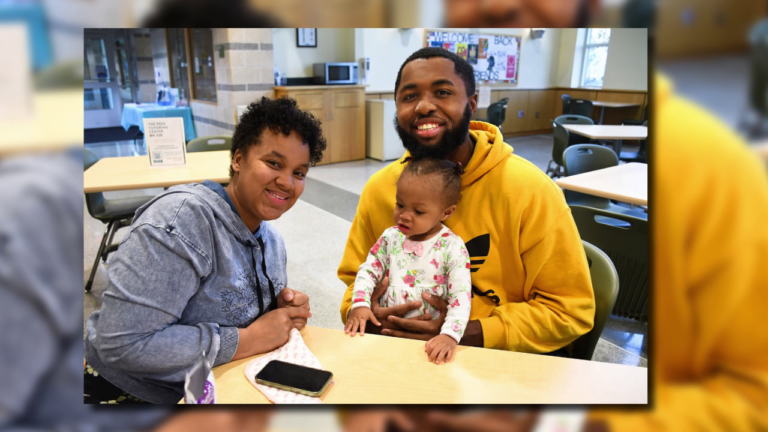 SALISBURY, Md.  – If you're a parent, you can probably agree you have quite a busy lifestyle, and if you want to further your education, that can be a whole other challenge. However, a local college has some programs to make it a little easier for parents wishing to advance their education while balancing parenthood.
Parents at Wor-Wic Community College have the opportunity to have the best of both worlds; Further their education, and their career, all while getting the resources to juggle parenthood. "I wanted to set him up so one day I could pay for his college, and whatever he wants and that's what's most important to me and that's kind of what drives me to keep going and do good in school," says John Whipps, a Wor-Wic student, and parent.
Parents like John Whipps made the shift from the military to parenthood, now a veteran, and added a full-time student to his resume. He tells us, "It wasn't that bad transitioning from the military, coming out I had a plan for what I wanted to do but now it's great because the GI bill is paying for the schooling."
Wor-Wic is accommodating not only his academic needs but fostering his needs as a parent, through Wor-Wic's free parent's club. "There's always like a craft, kid-friendly, there's always food and pizza." Whipps adds, "They go to DC to the zoo a whole trip, everybody, all the parents from Wor-Wic, and they have a lot of fun."
This free resource offers student-parents family-friendly activities, on-campus gatherings, entertainment for the kiddos, and education majors at the college to assist with kids, while parents enjoy some social time with one another. "You just get to talk to other parents about issues because they can relate, and also with the crafts that they have, the kids kind of get to mingle and run around and have fun with each other kind of while we just talk," says Whipps.
Whipp's wife is currently in the military and has recently been deployed for a year; So for now, it's just him and his five-year-old son. While the idea seemed daunting, Whipps tells 47 ABC, the school has made this journey bearable and gives him hope. "She's worried about me, but she also knows that I'm in good hands," says Whipps. "I've got people here because I've made a lot of friends here in the short time I've been here just because all the staff is so friendly. The people that come here all want the same thing, they all want a good job and further their education."
The club also provides mental health resources, tutoring services, and scholarships specifically for student-parents are all available for parents like Whipps. "My key to success here is just making my own time. Once I go to class there's time in between so that's when I do my studying or try to get a little bit of work done and then once I pick him up from school, it's all his time," Whipps tells us.
We're also told, the lessons student-parents like Whipps are learning now through a community of parents, are lessons he hopes inspires others to do the same. "It's always going to seem like it's impossible until you jump in and just do it and once you get going, you'll get going, you'll get a routine, it'll get easier."
If you're a parent looking to learn more about Wor-Wic's educational programs and parent club, just visit their website.