Wicomico Humane Society thanks local carpenters for helping to winterize outdoor kennels, says the shelter is at all time high capacity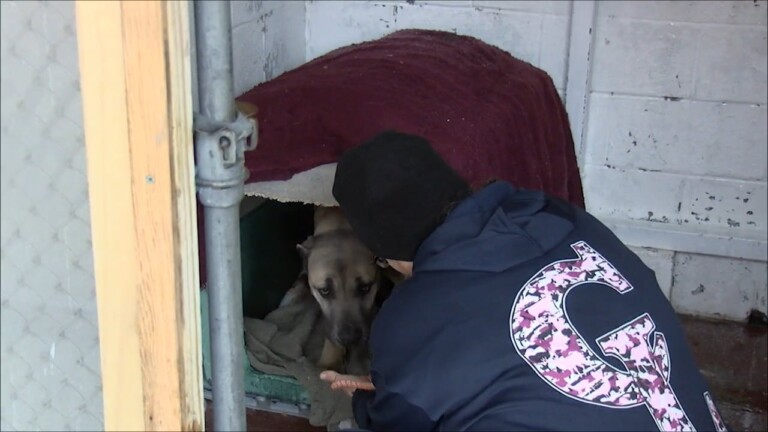 SALISBURY, Md- The Wicomico Humane Society is thanking the efforts of local carpenters who are stepping up to winterize their outdoor kennels ahead of dropping temperatures.
"We put it out on Facebook and we were flooded with responses we are so thrilled with the number of people who want to help," said Wicomico Humane Society Events Coordinator Whitney Hoffman.
She says the outdoor kennels the shelter is currently using were built as overflow units, and not meant to keep dogs during the winter.
She says the plan is to add insulation and water protection for the animals that will reside in the outdoor kennels, but the real issue is the shelter having to resort to using those units as permanent ones, due to the overwhelming volume of animals in their care.
"We have around 70 dogs and even more cats, and this is the most full we have been," Hoffman said adding "the underlying problem is still there, we need to get these dogs adopted, we don't want to have any in our outdoor kennels,and we need to get more dogs adopted and fostered so they aren't out there in the first place."
Hoffman tells us she's looking to have more creative adoption events in the near future.
Those looking to adopt can visit the Wicomico Humane Societies website.