The Brightside: THRIVE at Heirloom Athletics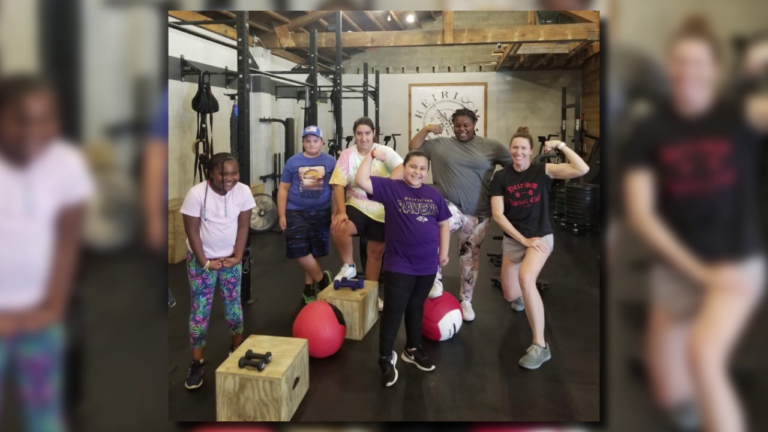 CAMBRIDGE, Md. – One program in Cambridge is giving school-aged kids some much-needed tools to create and live healthier lifestyles, and hopefully, pass those ideals on for generations to come. "We are just really passionate about finding a solution to obesity, diabetes, finding a way to help people learn lifestyles that are healthy and also fun," says Karah Bundy, owner of Heirloom Athletics in Cambridge.
At Heirloom Athletics no one is too young to learn how to maintain a healthy lifestyle, their program THRIVE teaches kids how to do just that. Bundy says, "We all have the same struggles in life, we all need to eat, we all need to stay active, and we all hope to grow old in this one body that we have."
After the University of Maryland Eastern Shore pediatrics reached out to the Dorchester County health department about the overall health of school-aged children, Heirloom Athletics stepped in, and THRIVE was born. Tenacious, Hardworking, Resilient, Independent, Vigorous, and Empowered. It's a free-to-the-community, multi-disciplinary, pediatric obesity intervention program for kids between the ages of 3rd to 12th grade. "The healthier, the more confident, the more capable we all feel in our own body, the more empowered we're going to feel to make someone else feel better in their own body," says Bundy.
The program is run by a CrossFit-certified coach, a doctor who works with the health department, a dietician, and a social worker, who collaboratively are creating healthy habits at a young age. "All the kids feel a little bit more empowered to read a nutrition label or to understand their ability to step up onto something or to jump off of something, just learning body awareness and spatial awareness and how to move yourself in space is empowering," says Bundy.
Heirloom Athletics, a gym the owner Bundy says creates a brave space, plus explains since an heirloom is a valuable item passed down for generations, and that idea is truly represented by the program. "So we're encouraging our members to view their healthy habits or maybe not-so-healthy habits as items they're passing down to their kids whether they mean to or not. So through the THRIVE program, we're encouraging our members to intentionally pass on this healthy lifestyle just through the commodore here in the gym," says Bundy.
The program, just two days a week, sends participating children home with a new outlook on life, their health, and how to share that ideal with others. Bundy says, "We're encouraging them to take these lessons home and talk to their siblings about the things that they learn. She adds, "Just to see the impact of how that helps our members stay motivated and connected to the community has just been rewarding for us to bring it all to the community."
However, we're told building healthy confidence in kids is the ultimate goal through this program. "We all come in different packages, we all look and sound different but we all at our core have the same hopes and feelings and dreams for ourselves," she says.
Bundy also tells us, they're hoping to find more community partners to provide more opportunities for kids. They also hope to create an adult health class to carry out healthy ideals for entire families.
To find out more about the program, or to sign up, you can visit their website.