Week 4 Bayside Final Scores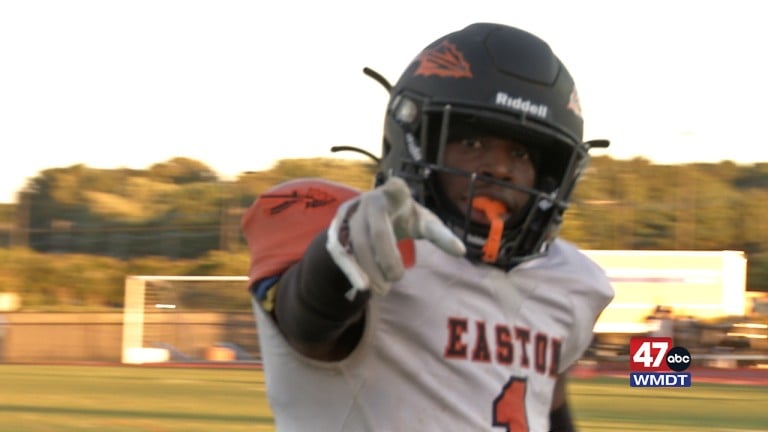 SALISBURY, Md. – Week four saw the best game of the season take place between rivals WiHi and Decatur. It turns out that was the only competitive game of the week.
Parity has gripped the conference in the early weeks of the season, but five teams have stood out above the rest thus far.
Bayside Scores:
Decatur 13, WiHi 12
Queen Anne's 46, Kent County 26
Kent Island 39, Cambridge-South Dorchester 12
Easton 36, Parkside 7
North Caroline 63, Bennett 6
Colonel Richardson 60, Snow Hill 28
Nandua 40, Washington 0
Bayside Standings:
SOUTH
Decatur – 3-1 (2-0)
WiHi – 3-1 (1-1)
Parkside – 2-2 (2-0)
Snow Hill – 1-3 (0-1)
Washington – 0-4 (0-1)
Bennett – 0-4 (0-2)
NORTH
Queen Anne's – 4-0 (2-0)
Easton – 3-1 (2-0)
Kent Island – 3-1 (2-1)
Cambridge-South Dorchester – 2-2 (0-1)
Colonel Richardson – 2-2 (0-1)
North Caroline – 2-2 (1-1)
Kent County – 0-4 (0-3)