Maryland Congressional Race Spotlight: Andy Harris, Heather Mizeur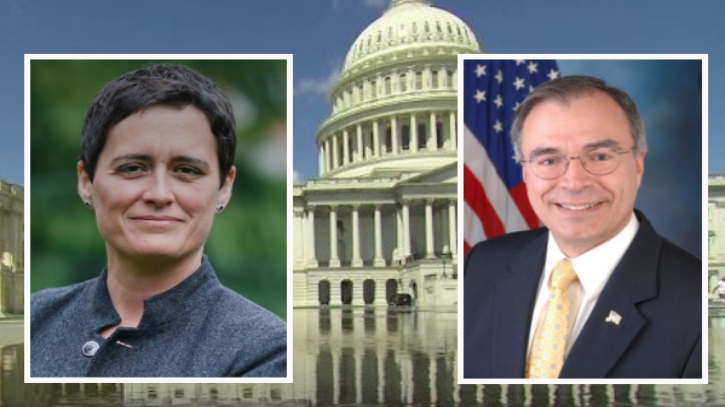 SALISBURY, Md. – Congressional incumbent and Republican, Andy Harris is being challenged by former Maryland Delegate and Democrat, Heather Mizeur.
Congressman Harris is seeking re-election in Maryland's 1st Congressional District and says he chose a life of public service to give back.
"I'm a physician by training, and I could've remained a physician full-time, but I wanted to give back and I did it through service, public service, most currently in the House of Representatives," Congressman Harris told our Rob Petree. "That's what I'm all about."
Harris says, if re-elected, he will focus on a number of key issues including agriculture, immigration, and energy independence.
"We need to be leaders in the world in oil and natural gas," Congressman Harris explained. "When people get their heating bills, their heating oil bills this year, they have to know that someone in Washington is working to make sure that those bills are going down and not going up anywhere."
Meanwhile, his opponent, Heather Mizeur hopes voters cast their ballots for her. She tells us that she's energized as election day looms closer.
"This is the exciting part of the race where our tv ads are up on the air and people are flipping on the radio stations and hearing from me, opening their mailboxes, and seeing what is that has created so much momentum, energy, and enthusiasm about our race," Mizeur said. "We're bringing Republicans, Independents, and Democrats together to tone down the partisan rhetoric and turn up the problem solving."
Mizeur, who served two terms in the Maryland House from 2007 to 2015, tells us if she's elected she will focus on a number of key issues that she says voters are increasingly concerned about.
"When we have a Congresswoman who's focused on addressing our economic needs, and our environmental challenges, and healthcare for our communities," Mizeur said. "That's not a partisan issue, this is just problem solving, and it's been a longtime since we've had someone to help us solve our challenges."
Both candidates will face off in the general election on November 8, 2022.