ACLU, NAACP, CAAL call on Federalsburg to change voting system, citing 1965 Voting Rights Act violations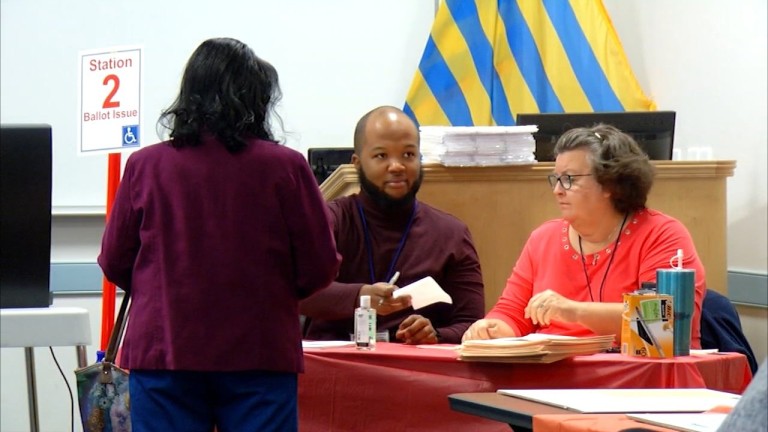 FEDERALSBURG, Md. – The Maryland ACLU, Caroline Chapter NAACP, and the Caucus of African American Leaders Eastern Shore are calling on the town of Federalsburg to reform their election system, which they say is diluting the votes of the towns black population that makes up 47 percent of the electorate.
"The current election system is one that does not lend itself to having minorities black in particular elected we do not have black residents elected to the town council in the history of the town itself," said Caroline County NAACP President Dr.Willie Woods.
The groups say the town needs to shift away from an at-large voting system, where all the town votes for the mayor and all 4 town council seats, to a district system that would allow for the town council to better reflect the town they are elected to serve.
"In order to bring their election system into compliance with the voting rights act they need to change it from an at-large system to a district system," said Maryland ACLU Staff Attorney Nick Steiner, adding "if half the town is African American then at least half the town council should be African American."
The ACLU says the current system does more than just leave the town's black population without adequate representation, it represents non-compliance with section 2 of the 1965 Federal Voting Rights Act, which prohibits discrimination in voting outcomes and systems based on race.
The organizations say the mayor has been responsive and open to working with them, which they believe is a sign that a system that has left residents voiceless for decades may soon be coming to an end.
"We are looking to working with the town council and to give them every opportunity to address that collaboratively so we can move forward," Woods said.
Mayor Kimberly M. Jahnigen responded to a 47abc request for comment, saying "We will be doing our due diligence to review and address the concerns noted in the letter. We believe in a voting system that is inclusive and representative of all residents regardless of race, color or creed."
She says the issue will be raised at the next town council menu, scheduled for September 19th.