Salisbury man arrested for burglarizing multiple area businesses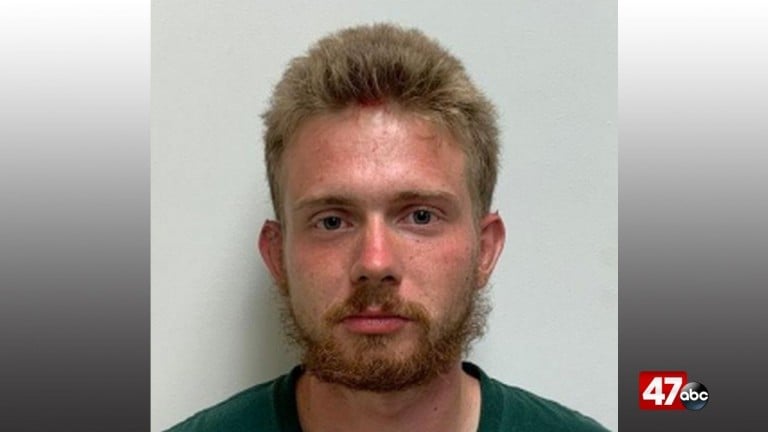 SALISBURY, Md. – Salisbury Police arrested a man on Wednesday after he was linked to several area burglaries, including an armed robbery at a coffee shop.
During the mornings hours, officers responded to three businesses to investigate reported burglaries that took place during the overnight hours. Officers met with representatives from the Greek Pita Place, Family Dollar, and Viet Taste, all within the 700 and 800 blocks of S. Salisbury Boulevard. In each of these incidents, it appeared that a suspect broke glass, gained entry, and stole items before fleeing.
Through investigative measures, detectives were able to devel 24-year-old Ernest Adkins as a potential suspect, and a warrant was issued for his arrest after a statement of charges was submitted for the burglary to the Greek Pita Place.
Later that day, at around 3:40 p.m., officers responded to Rise Up Coffee on Riverside Drive for a reported armed robbery of the business. Officers met with a 27-year-old male and 24-year-old female, both employees of the business, who reported that a man had entered the store and gone behind the service counter. The suspect then allegedly pulled out a knife, pointed it at the two victims, and demanded money from the cash register. The suspect fled on a bicycle after stealing cash from the register. Detectives were able to determine that Adkins was the suspect in this incident.
Officers began an immediate canvas of the area, locating Adkins near Light Street and Newton Street a short time later. He then reportedly tried to flee on foot from police, but was quickly apprehended and disarmed of a knife he was carrying. He was taken into custody, and an amount of alleged crack cocaine was located on his person.
Adkins has been charged with second and fourth degree burglary, armed robbery, robbery, first and second degree assault, theft, malicious destruction of property, wear and carry of a weapon, and possession of a controlled dangerous substance.
We're told charges are pending in the Family Dollar and Viet Taste burglaries.