Tropical Storm Ida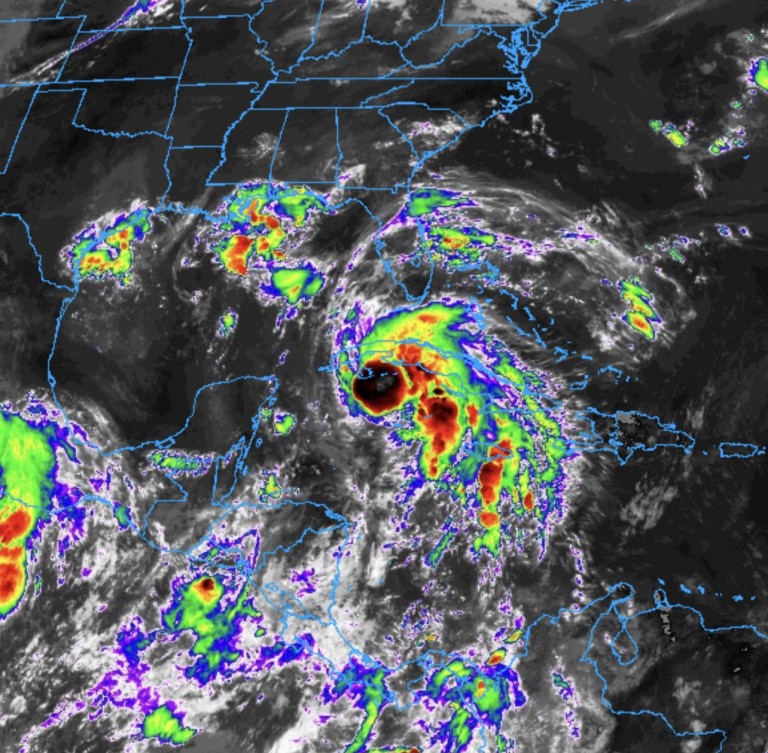 The ninth named storm of the Atlantic hurricane season formed yesterday in the Caribbean. Its name is Ida (Eye-Duh). Ida is expected to quickly strengthen into a hurricane this weekend, making landfall somewhere along the Gulf Coast late Sunday or Monday. Louisiana seems like the most likely spot for landfall right now, but people from Texas to Florida need to keep up to date on the latest forecasts. The latest forecast path is below.
The latest information from the National Hurricane Center has Ida as a strong tropical storm with winds of 65 mph. It's expected to hit the northwestern portion of Cuba late Friday before emerging into the Gulf of Mexico. Water temperatures are quite warm and conditions are ripe for tropical development in this area. The National Hurricane Center is worried about rapid intensification with Ida, especially in the Gulf.
Here is a look at the latest spaghetti model forecast. Each line on this map represents a different forecast models prediction for Ida's path. They all agree on a Louisiana landfall.
The latest intensification forecast shows that Ida will likely become a hurricane, but the forecast models don't agree on strength. Some models show category 1 strength, while others show category 2. But there are some models that show category 3 strength. With the majority of forecast models showing a category 2 or 3, the National Hurricane Center is currently forecasting a major hurricane (category 3).
Some uncertainty still remains on exact path and strength of Ida, so be sure to stay tuned for the latest. Hurricane Watches have been posted along the Louisiana and Mississippi coastlines. If Ida makes landfall in the U.S. as expected, this will be the sixth U.S. landfalling tropical system this year. The biggest concerns with Ida will be deadly storm surge and very strong winds. Those in the path of this storm need to prepare now!