Wilmington man facing weapon, DUI charges after road rage incident in Lewes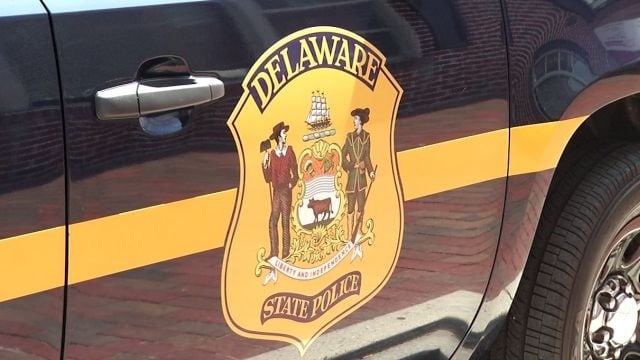 LEWES, Del. – A Wilmington man is facing weapon and felony DUI charges after a road rage incident early Friday morning in Lewes. Police say around 2:31 a.m. troopers responded to the parking lot of a Home Depot at 17382 Coastal Highway for a road rage incident.
Troopers say a 31-year-old man called 911 after he was followed in his vehicle on Coastal Highway by an aggressive driver. The victim was followed into the Home Depot parking lot. When he stopped, police say the aggressive driver, later identified as 56-year-old John Gillen, threw a lock at the victim's vehicle and started screaming at him. When police arrived, they say Gillen had a strong odor of alcohol on him.
Gillen was arrested, and police found an 11-inch makeshift shank and a 14-inch long hatchet. Police say they found out that Gillen is prohibited from owning a deadly weapon and has two prior DUI convictions. Gillen was taken to Troop 7, and charged with possession of a deadly weapon during the commission of a felony and possession of a deadly weapon by a person prohibited. Both crimes are felonies.
Gillen is also facing charges for a 3rd DUI offense, disorderly conduct, and following a motor vehicle too closely. Gillen was arraigned at Justice of the Peace Court #3 and taken to Sussex Correctional Institution on $65,150 cash bond.