Police find stolen gun during Harrington traffic stop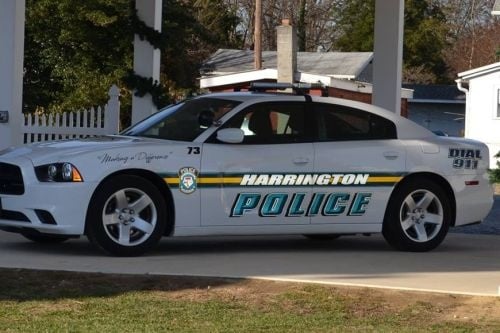 HARRINGTON, Del. – Harrington Police say 23-year-old Phillip M. Ruiz of Milford was arrested on several charges after a vehicle search. Police say they found a gun inside Ruiz's car during a traffic stop.
Around 11:06 p.m. Monday, police say patrol officers stopped a vehicle on Milford-Harrington Highway for a traffic violation. Police say Ruiz and an unidentified male passenger were in the car. While speaking with them, officers say they could smell and odor of marijuana coming from the vehicle. Police searched the car, and found the 9mm handgun under the drivers seat. Both Ruiz and the passenger were arrested.
Police say as they continued investigating, they were able to figure out that the gun was stolen from the Seaford Police Department. Officers also found that Ruiz had a suspended driver's license and active capias from Sussex County Court of Common Pleas. Ruiz was taken to Harrington Police Department for processing. The passenger was later released and now faces no charges.
Ruiz was charged with possession of a firearm during the commission of a felony, carrying a concealed deadly weapon, and traffic offenses. He was arraigned by Justice of the Peace Court 7. Ruiz was released on $22,760 unsecured bond, pending a future court appearance.