Virginia State Police investigating 2-vehicle crash involving trooper in Accomack County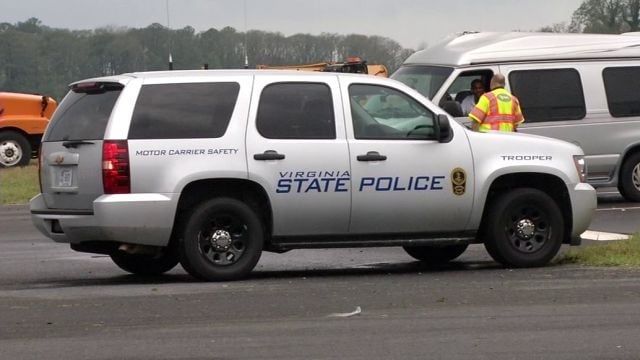 PAINTER, Va. — A Virginia State Police trooper was involved in a two-vehicle crash with injuries in Accomack County Tuesday afternoon.
The crash happened just after noon on Route 13 in front of the former Central Middle School in Painter, according to Virginia State Police spokeswoman Sgt. Michelle Anaya.
Police said there were injuries, but did not specify whether it was the trooper or someone in the other vehicle who was injured.
According to the Onancock Volunteer Fire Department's Facebook page, they responded to a rear-end collision as they were on the scene of a structure fire. We're told units responded to find both vehicles in the median of the highway.
Four people were transported to Riverside Shore Memorial Hospital. Two of them were then airlifted to Sentara Norfolk General Hospital and Children's Hospital of The King's Daughters for further evaluation.
The crash remains under investigation. More information will be released as it becomes available.