Two local organizations finish a living shoreline project at Pepper Creek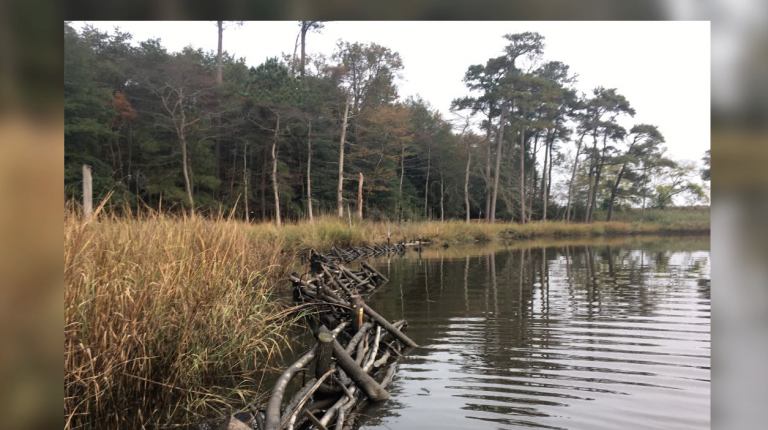 DAGSBORO, Del. – Two local organizations are celebrating after finishing a living shoreline project that will help protect the environment near Dagsboro.
The Delaware Center for the Inland Bays and the Delaware Botanic Gardens partnered to create a living shoreline at Pepper Creek using natural woody materials.
They say it will restore about 10,000 square feet of tidal wetlands, it will get rid of close to 20 pounds of nutrient pollution, and much more.
"It's going to help restore natural habitat and it's going to ensure that we can help celebrate the diversity of native species that not just plants, but also all the birds and animals that rely on that shoreline as habitat," said the Delaware Botanic Gardens Executive Director & Director of Horticulture Brian Trader.
In a press release, the two organizations said the following: "This project was built on an innovative conceptual design developed by Karen Steenhoudt as she pursued her master's degree in landscape architecture at Temple University. The Center and the Gardens worked with contractor Sovereign Consulting Inc. and the Department of Natural Resources and Environmental Control to build a living shoreline almost exclusively with materials found on site."
We're told the living shoreline also features a viewing platform that offers visitors a 90-degree view of the project.