Delaware Poor People's Campaign holds rally, calls for COVID-19 stimulus relief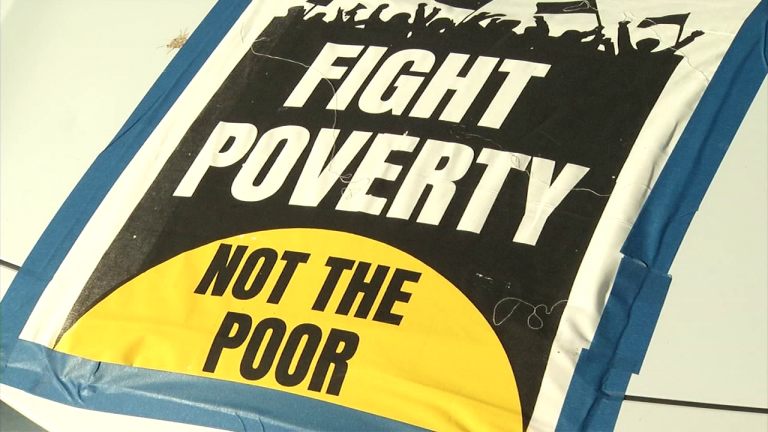 DOVER, Del. – On Monday, people in Delaware rallied at the Dover Public Library to demand more COVID-19 stimulus relief.  The rally was organized by Delaware Poor People's Campaign who say many families are facing mounting bills after months without a job.
"Let's honor the dead," said Charito Calvachi-Mateyko, the event organizer.
"2,050 families, millions of people have been affected by it, but at the same time like we say in the Poor People's campaign slogan let's fight like hell for those living," said Calvachi-Mateyko.
Reyna Bahena Alvarez is a Georgetown resident who lost her husband to COVID-19. Thankfully, Alvarez says she's doing okay, but she says so many other Latinos are still struggling to make ends meet and without another round of stimulus relief many are worried heading into the holiday season.
She adds while many undocumented immigrant families contribute to the economy they won't benefit from a stimulus check.
"It's a lot of us Latinos, about 50, who have paid with their lives and we're asking our government leaders for the COVID-19 stimulus package because we are so desperate, sad and we need that stimulus," said Reyna Bahena Alvarez, a Georgetown resident.
Event organizers add although some local organizations like Latin American Community Center are doing their best to help provide some financial relief it just isn't enough.
"They have been wonderful with Latinos, but that is just a tiny little part," said Calvachi-Mateyko.
"That is not systemic," Calvachi-Mateyko, "This should be a response from the greatest country in this world."
Some Latinos add that the rally was a chance to honor the lives of many Latinos in Delaware who died to COVID-19. Meanwhile, event organizers say the rally was also in unison with other rallies nationwide to mourn the nearly quarter-million Americans who have died from COVID-19.