NOAA Releases 2020-2021 Winter Outlook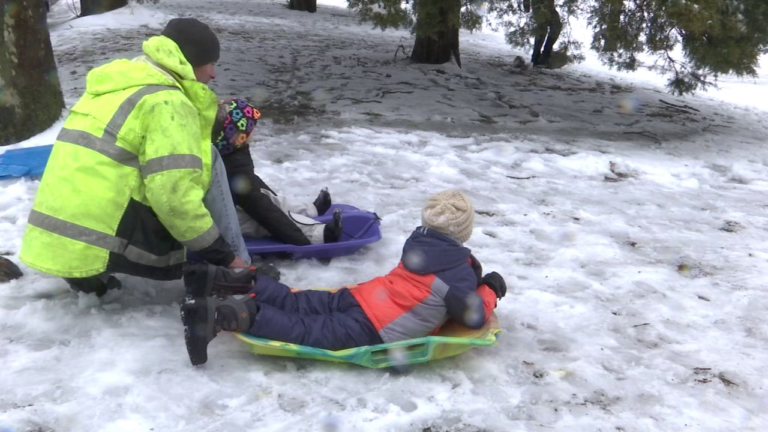 SALISBURY, MD (WMDT) – The National Oceanic Atmospheric Administration (NOAA) released its winter outlook for the 2020-2021 season. NOAA's outlook is for the months of December – February.
OUTLOOK
According to NOAA, there is a pretty good chance that Delmarva will have a warmer than normal winter. There is about a 40-50% chance of that happening. Below is a look at the temperature forecast for winter 2020-2021. Above average temperatures doesn't mean we won't get any snow, it just means that the winter overall will average out above normal.
When it comes to precipitation, Delmarva has 'equal chances' for above or below average precipitation. A La Nina doesn't usually have an active southern jet, which will keep the southern U.S. on the drier side.
AVERAGES
In an average winter, Salisbury, MD picks up 9.9 inches of snow, with more across northern Delmarva and less to the south. January is our snowiest month with 3.4″ of snow being the average. February is close behind with an average of 3.3″ of snow. If you remember last winter, Salisbury, MD measured 0.0″ of snow during the months of December – February. It was a disappointing winter for snow lovers.
When it comes to temperatures, our coldest month is January where the average high is 44° and the average low is 26°.
LA NINA IMPACTS
La Nina is officially here and it looks to strengthen as we head into the winter months. Below is a look at what a 'typical' La Nina winter brings to the U.S.
La Nina winters have more of a polar jet influence rather than a southern jet. This means the southern U.S. stays dry while the northern half could end up wetter. La Nina winters typically bring warmer than normal conditions across the south and into the Mid-Atlantic. However, with a polar jet influence, there is a good chance that some strong arctic outbreaks may be unleashed across the northern U.S., and those cold outbreaks can sometimes spread all the way south into the Mid-Atlantic and southern U.S.
While La Nina is a very important factor to look at while issuing an extended forecast, there are other factors that infuence the winter weather as well. The 47 ABC Storm Team will look at all of the data and will release their annual winter outlook in early November, so be sure to stay tuned for that.