Man found guilty of voluntary manslaughter in deadly shooting in Somerset County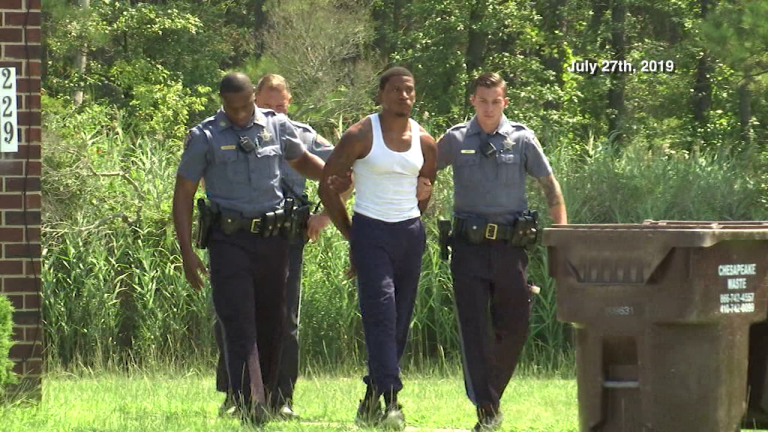 PRINCESS ANNE, Md. – On Thursday, a jury in Somerset County handed down a guilty verdict for Bobby Tenner Jr.
Tenner was found guilty of voluntary manslaughter in the murder of 26-year-old Darryl Merrill Jr.
Despite the guilty verdict though Tenner's defense attorney David Moore tells 47ABC he's pleased with the outcome as he feels his client never planned to hurt anybody.
"We're happy with the verdict," said Moore, "It's hard to say you're happy when you know your client is subject to 30 to 45 years at the most."
But state's attorney Wessman Garner isn't satisfied with the verdict as he says the night of the shooting Tenner was looking for a fight.
Witnesses testified that on July 26, 2019, Tenner had come back to Somers Cove Apartments armed with a gun after getting in a verbal altercation there with a woman earlier in the day and that Merrill, the woman's cousin, had ended up getting into a physical altercation with Tenner.
Merrill's mom also feels justice wasn't served.
She says she feels Tenner deserved to be convicted of second-degree murder and although she says she isn't angry she says she'll never forget the killing of her son. However, defense attorney David Moore insists although his client is happy with the verdict his family is still hurting.
"My guy is going to jail for quite a long time and his family is going to miss him too," said Moore.
According to Moore, Tenner is awaiting his sentencing, and that he could face up to 45 years in jail.
Tenner was also found guilty of first-degree assault, second-degree assault, and more.