Seaford School District teachers, students brace for start of school year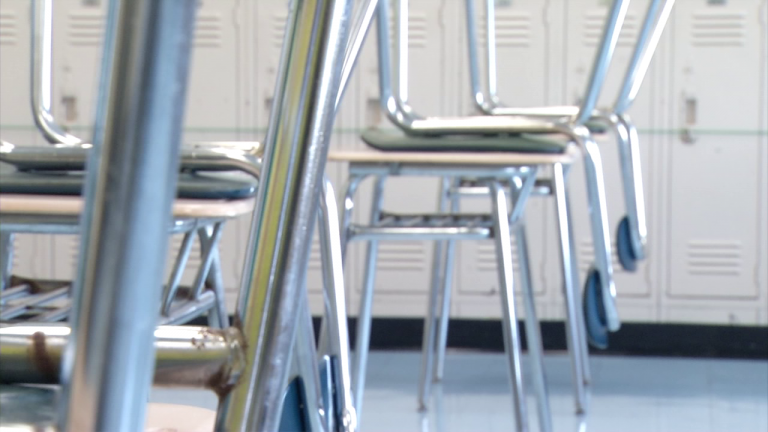 SEAFORD, Del. – In two weeks, the Seaford School District will be reopening its schools for both hybrid and remote learning.
"We're using Zoom to do a lot of our office hours as well as our online instruction with the students that are at home," said Glenn Bryden, a 7th grade social studies teacher at Seaford Middle School.
Teachers are bracing for the new school year figuring out how to work new technologies and adapt their curriculum.
"We've definitely worked hard to look at the curriculum that we use and think about ways that we can implement that online in a way that's engaging and meaningful to students," said Lyndsey Gerstle, a 2nd grade teacher at Blades Elementary School.
All students will be given devices like Chromebooks for both in-person and remote learning, which means teachers will be depending on online platforms such as Schoology for instruction.
"So, that's probably going to be the avenue we take unless something else new comes out and we decide to go with that, so it's just going to be a wait and see, adapt as we need to," said Bryden.
On top of that, teachers tell 47ABC they will have to make their lessons a lot more engaging this year to make sure students are fully absorbing their material.
"We added BrainPOP to that Schoology platform so that our kids can have the best possible engagement when they're doing their lessons," said Seaford Middle School Principal Jim Cave.
Overall, teachers say it is going to take a lot of patience for everyone to get used to the new changes moving forward.
"We're going to want to make sure that we just do our job and make sure that the students are understanding the standards and understanding the curriculum, so we may have to go at a little bit slower pace," said Bryden.
Teachers say another challenge they will face this new school year is that they will have to teach some students how to use the technology. But, despite these challenges, they are excited for the new year.
Students inside the classrooms will be spread out and there will be signs on the floor to remind them to social distance.
Teachers tell 47ABC, they are also looking into benchmark testing at the beginning of the school year to assess any gaps in learning that students may have experienced from March until now.