Petition calls for Maryland county leaders to safely open all schools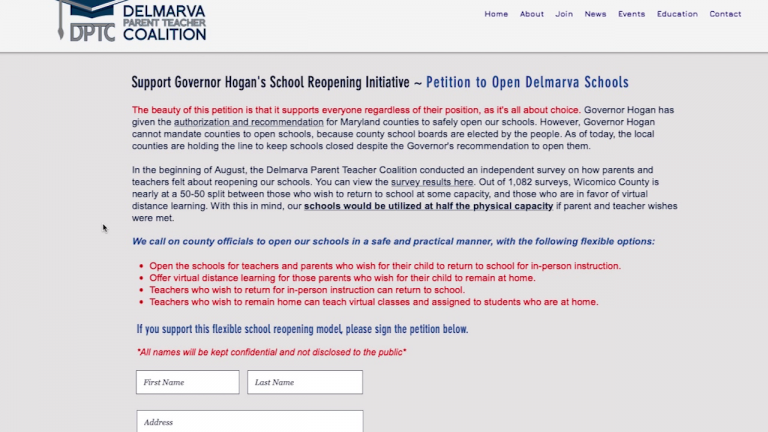 MARYLAND – In Maryland, a push is growing to open all schools in the state in a safe and practical manner.
A group called the Delmarva Parent Teacher Coalition started an online petition to garner support for the movement.
The petition itself calls for county leaders to open the schools for in-person teaching, while also giving families the option to stay at home and do virtual learning if they want.
"The beauty about this petition is it supports everyone in their position regardless of their views and so the purpose of the petition is to fight for choice," said Darren Lombardo, a member of the Delmarva Parent Teacher Coalition.
"We believe that everyone should have the choice," said Lombardo.
The group argues that Governor Hogan has authorized schools in the state to reopen, which is why they're asking counties to do more.
For more information about the petition, you're encouraged to visit the Facebook page called Delmarva Parent Teacher Coalition.