Maryland chosen to participate in workforce program aimed at fighting opioid crisis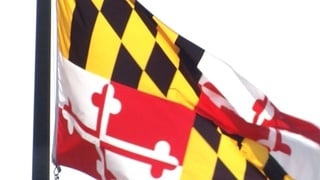 MARYLAND — On Friday, Governor Larry Hogan announced that the state was selected to be a part of a new program, that will provide training and other services to workers in communities impacted by the opioid crisis.
The U.S. Department of Labor has awarded $4.6 million in funding to the Maryland Department of Labor for the new "Support to Communities: Fostering Opioid Recovery through Workforce Development" pilot program, which will address the health and economic impacts of widespread substance and opioid misuse, addiction, and overdose.
We're told the money will go to seven diverse Local Workforce Areas, representing 14 jurisdictions across the state, including that have been hardest hit by opioid epidemic– including Caroline, Dorchester, Kent, Queen Anne's, and Talbot counties.
More than 700 Marylanders are anticipated to participate in the new pilot program, which will provide participants with job training and recovery services, leading to employment in 14 high demand industries and occupations.