Duo arrested after drugs, large hunting knife found after traffic stop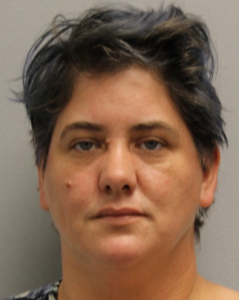 HARBESON, Del. – Two people are facing charges after police say they found drugs and a large hunting knife after a traffic stop.
On Sunday just before 11:40 in the morning, police say they saw a Dodge Ram driving on Harbeson Road that had a flagged license plate because of the title being transferred. After stopping the car, police say they spoke with the driver, 41-year-old Jacqueline Carey, and the passenger, 51-year-old Richard Haines.
The pair allegedly told police they had illegal drugs and so a search of the car was done, and that's when police say they found the large hunting knife, morphine, marijuana, and drug paraphernalia. Police say the drugs belonged to Carey, but the knife belonged to Haines, who is a convicted felon and therefore prohibited from owning deadly weapons.
The two were arrested and now faces charges that include possession of a controlled substance and other traffic offenses.