Peaceful protest planned in Dover to demand justice for Vanessa Guillen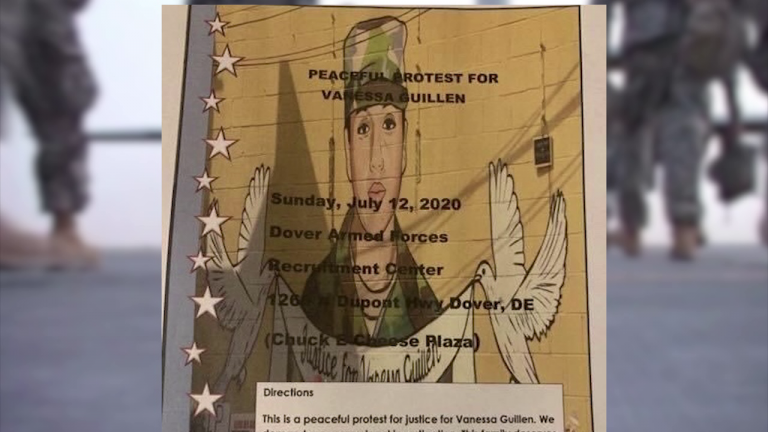 DOVER, Del. – A group in Kent County says they're preparing to hold a peaceful protest this Sunday demanding justice for Vanessa Guillen a Fort Hood soldier who was allegedly killed and dismembered by a fellow soldier.
Organizers say the protest will take place at the Dover Mall.
They say they are protesting against the military for its handling of sexual harassment.
They are also calling for a congressional investigation and justice for the Guillen family.
"We want a peaceful protest to get justice for Vanessa and the Guillen family and also for all the other soldiers that have been are still getting harassed in the military," said Deyssi Alvarado, an organizer.
According to Alvarado, this peaceful protest will begin at 9:30 AM.