The Summer Solstice at Stonehenge to Make History this Year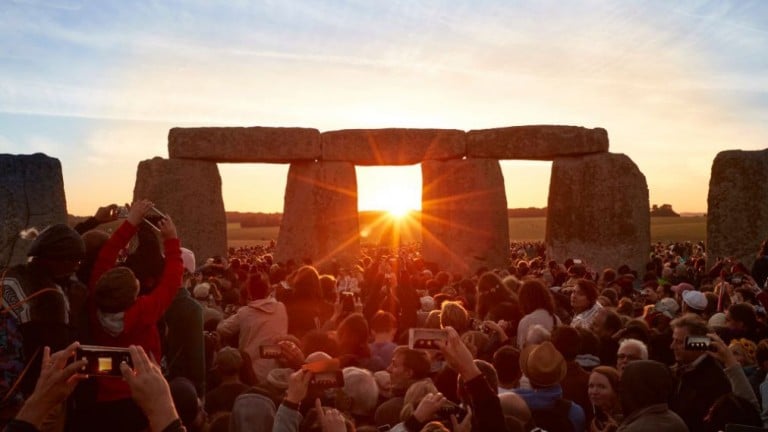 The summer solstice is right around the corner and Stonehenge always throws such a big celebration for it. That's right, I'm talking about Stonehenge in England! The celebration is one of the world's most popular summer solstice celebrations, but this year things will be much different.
Due to COVID-19, instead of a big celebration with thousands of people showing up to celebrate the new season, the English Heritage organization, which manages Stonehenge, is asking for people to watch online instead. For the first time in history, Stonehenge is going virtual!
Nichola Tasker, the director of Stonehenge, said, "We have consulted widely on whether we could have proceeded safely and we would have dearly liked to host the event as per usual, but sadly in the end, we feel we have no choice but to cancel. We hope that our live stream offers an alternative opportunity for people near and far to connect with this spiritual place at such a special time of year and we look forward to welcoming everyone back next year."
You can watch the livestream on the English Heritage Facebook page. The sunset will be streamed live on Saturday June 20th at 9:26 pm British Summer Time, which is 4:26 pm Eastern Daylight Time. The sunrise (the most important part of the celebration) will be streamed live on Sunday June 21 at 4:52 am British Summer Time, which is Saturday 11:52 pm Eastern Daylight Time. The summer solstice officially arrives on June 20th at 5:44 pm Eastern Daylight Time.
There is such amazing history with Stonehenge and it's unique relationship to the solstice, and you can read all about it here.