May 2020 Finishes Cool & Dry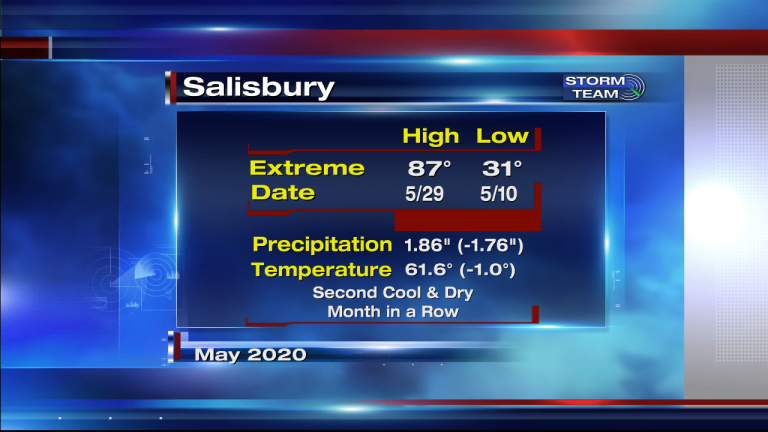 The climate data is in and May 2020 ended up cooler and drier than normal. That makes it the second month in a row where conditions ended cooler and drier. The first few months of the year (January – March) were much warmer than average. When it comes to precipitation, February is the only month so far this year with above average conditions.
May 2020 was a pretty cool month in terms of temperatures, and at times, it was quite cold. The coldest temperature occured on May 10 when a low of 31° was observed. There were two nights with lows in the 30s and eight nights with lows in the 40s. There were two days with highs in the 50s, twelve days with highs in the 60s, nine days in the 70s, and eight days in the 80s. There were no 90° days recorded this May. Last May was much warmer compared to this year. May 2019 actually had three 90° days recorded. The warmest high this year occurred on May 29th with a high of 87°. Overall, May was 1.0° below average. Precipitation-wise, only 1.86″ of rain fell, making the month 1.76″ below average.
Looking ahead to June, the Climate Prediction Center is forecasting above average temperatures through at least the first half of the month for nearly the entire eastern half of the U.S. Stay tuned.