Hogs and Heroes Foundation hosting event Saturday to support Ocean City Police Department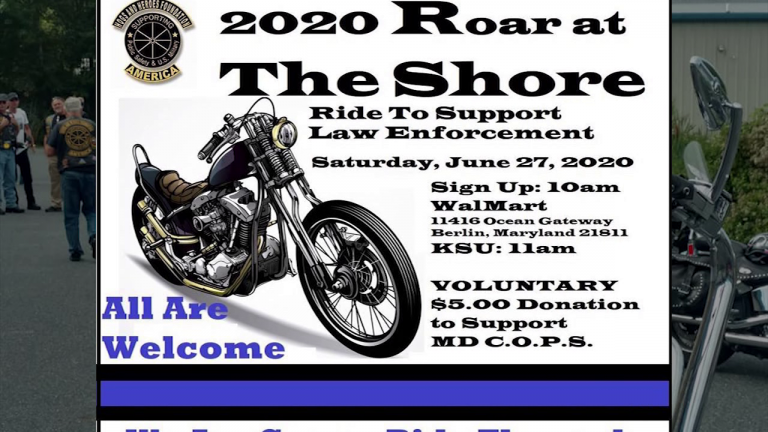 OCEAN CITY, Md.- One foundation is hosting their "Roar at the Shore" event tomorrow to show their support for the Ocean City Police Department.
The Hogs and Heroes Foundation is made up of motorcycle riders who are dedicated to raising money and support for the US military, public safety, and families of fallen essential workers.
Saturday they will be conducting a police escorted ride through Ocean City to the convention center.
They will end with a small rally and a presentation for the Ocean City Police Department.
We are told that with recent events that have happened in Ocean City, the foundation wants to show they stand by them.
"We want to show them that the community is behind them and that we are going to do everything we can to bring awareness to what they're doing and how they're doing it, and they're going and putting their life on the line for us everyday," Andrew Devildoc Mutchler, National President of Hogs and Heroes Foundation.
The event sign up will start at 10 AM at the Berlin Walmart's parking lot.