First Heat Wave of the Summer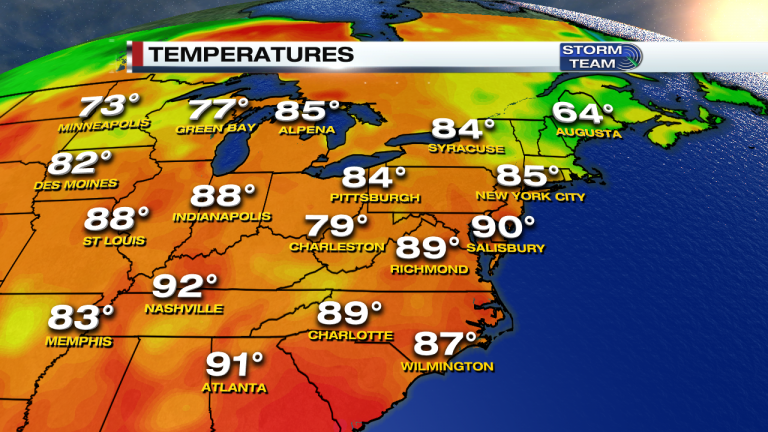 The first heat wave of 2020 is here! With Monday's high of 91° in Salisbury, this officially makes it the first heat wave of the year and the first of the summer. The definition of a heat wave is having at least three consecutive days with highs at or above 90 degrees.
Salisbury recorded highs in the 90s over the past few days. The heat wave officially began on June 27, 2020 and continued into June 29, 2020. EDIT: The heat wave in Salisbury kept going for a fourth day as highs hit 90° on June 30, 2020. When you look at Salisbury's first heat wave this year compared to the first heat wave last year, you'll notice the heat wave occurred around the same time. However, the heat wave of 2019 was longer and more intense.
Georgetown, DE is a totally different story. Georgetown is currently experiencing its second heat wave of 2020. The first heat wave occurred in late spring, beginning on June 3, 2020 and continuing through June 6, 2020. The second heat wave is happening now at the same time as Salisbury's.
Last year, Georgetown didn't have their first heat wave until the end of June, and their second heat wave was in July, so Georgetown is ahead of last year already when it comes to the heat wave count. But the heat last year was more intense and lasted longer. Remember last summer? We had a record amount of 90° days and numerous heat waves all across Delmarva. Let's hope we're not in for another intense summer like that.
Now that we're officially in summer and our first heat wave is in the books, more hot days are expected. Be sure to stay cool and be safe. Below are some tips on how to beat the heat this summer.