BREAKING: Governor Hogan announces additional reopenings in Maryland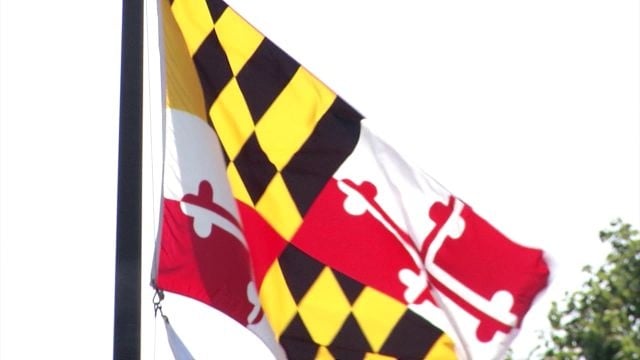 ANNAPOLIS, Md. – Governor Larry Hogan held a press conference Wednesday afternoon to announce additional measures being taken as part of Maryland's Roadmap to Recovery.
Beginning this Friday, June 12th, at 5 p.m., indoor dining can resume at 50% capacity following strict public health guidelines. Buffets and self-serve restaurants will not be allowed to reopen at this time. In addition, outdoor amusements, including rides, miniature golf, and go-kart tracks will be allowed to reopen this Friday. Capacity restrictions at outdoor pools will increase to 50% with the same guidelines in place.
Next Friday, June 19th, at 5 p.m., indoor gyms and other fitness studios including dance studios and martial arts may begin reopening at 50% capacity. At this time, casinos, arcades, and malls will also be allowed to reopen with strict safety protocols. June 19th's reopenings also include bingo halls, bowling alleys, roller and ice skating rinks, and social and fraternal clubs including American Legion posts, AFW posts, and Elks Clubs.
Under the updated executive order, senior citizen activities centers and theaters will remain closed.
Additionally, gatherings of more than 10 people are no longer prohibited under CDC guidelines.
Governor Hogan is encouraging local schools to plan and hold safe outdoor graduation ceremonies with appropriate capacity and distancing measures in place.
State Superintendent Karen Salmon also announced that school systems are now able to bring small groups of students and staff into school buildings. She says these small groups would consist of 10-15 individuals at a time in classrooms. All child care providers may reopen as long as they follow all Department of Health protocols.
Outdoor high school sports may resume practice and training within the same guidelines previously announced for youth sports programs.
The governor is reminding Marylanders that the fight against this virus is far from over, and that the Roadmap to Recovery is based on a flexible, community-based approach. He says he will continue to give local leaders the flexibility they have requested.
Health officials also say gatherings of 10 people or more are no longer prohibited under the CDC guidelines.
To read the governor's full amended executive order, click here.