NOAA Releases 2020 Hurricane Outlook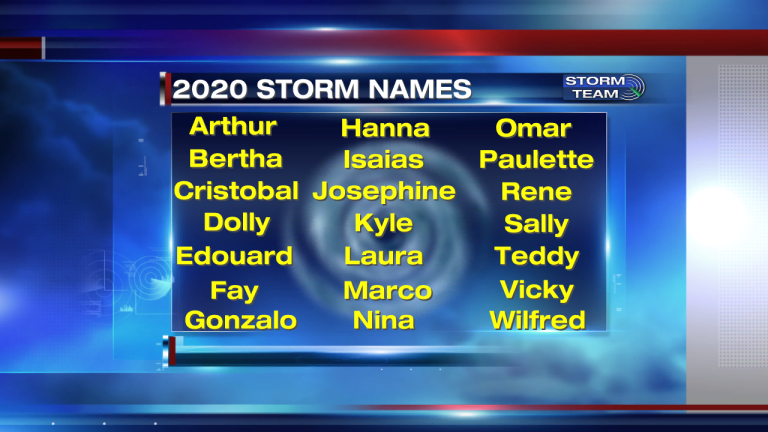 The 2020 Atlantic hurricane season is expected to be more active than usual, according to NOAA's Climate Prediction Center. NOAA released its outlook on Thursday, calling for 13-19 named storms, 6-10 becoming hurricanes, and 3-6 of those becoming major hurricanes of category 3 or higher (111 mph+ winds). The average hurricane season usually has 12 named storms, 7 hurricanes, and 3 major hurricanes.
NOAA's outlook is based off of a number of factors, and matches up with other forecasts that have been released. One factor that went into this forecast was El Nino Southern Oscillation (ENSO). This year is expected to be ENSO neutral or a weak La Nina. This means El Nino will likely not be present to suppress hurricane activity. El Nino usually strengthens the sub-tropical jet stream, which brings less than ideal conditions for tropical development.
The other factor that went into this forecast is sea-surface temperatures (SST's) in the tropical Atlantic and Caribbean. Ocean temperatures are already above average average in these areas, and hurricanes feed off of these warm waters (usually 80°F or higher).
"NOAA's analysis of current and seasonal atmospheric conditions reveals a recipe for an active Atlantic hurricane season this year," said Dr. Neil Jacobs, acting NOAA administrator. "Our skilled forecasters, coupled with upgrades to our computer models and observing technologies, will provide accurate and timely forecasts to protect life and property."
Although this forecast is for overall above average tropical activity in the Atlantic, it is not a landfall forecast. But it only takes one deadly hurricane making landfall to make it bad season. It's very important to have a hurricane plan in place every year, especially when the forecast is for an active one, and especially during the times we live in during the current pandemic.
"As Americans focus their attention on a safe and healthy reopening of our country, it remains critically important that we also remember to make the necessary preparations for the upcoming hurricane season," said Secretary of Commerce Wilbur Ross. "Just as in years past, NOAA experts will stay ahead of developing hurricanes and tropical storms and provide the forecasts and warnings we depend on to stay safe."
The hurricane outlook will be updated in August right before we enter peak hurricane season (late August – early October). The official hurricane season begins on June 1st and ends November 30th.