Hogan announces launch of statewide contact tracing operation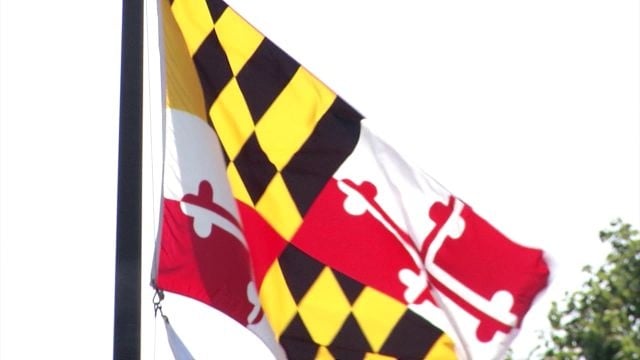 ANNAPOLIS, Md. – Governor Larry Hogan announced on Thursday that Maryland's statewide contract tracing operation across the state will be fully operational next week.
We're told that in order to launch this operation, Maryland has more than quintuple its disease investigation capacity, and will have more than 1,400 case investigators statewide. At the start of the crisis, the state had a total of 250 investigators working at local health departments.
Local health officials will have the capacity to track 1,000 cases and 10,000 contacts on a daily basis. After a person tests positive, case investigators will then reach out to them by phone within 24 hours to begin a trace investigation, and based on the individual's symptoms and contact history, case investigators will begin calling other people with whom the individual has had contact with.
In addition, the Maryland Department of Information Technology and the Maryland Department of Health partnered to develop COVID Link, which is a state-of-the-art data management platform used to facilitate the state's contact tracing partnership with local officials. The platform was brought out as a pilot program in Baltimore City earlier this month, was then rolled out to additional counties, and will now be fully operational in all 24 jurisdictions next week.
We're told the platform features the ability to:
Customize interview questions, call flows, and interviewer screens
Determine call timeframes, escalation points, and follow-ups
Manipulate real time data and view detailed metrics
Integrate with Google API, AWS, and call center platforms
Digitally intake contacts, support self-reporting, and customize forms
When the phone rings, the caller ID will read "MD COVID". The contact investigator will ask about one's health, any potential symptoms, and the duration of those symptoms. They may also ask about an individual's whereabouts and interactions for a specific period of time. Guidance will be provided regarding self-isolation and monitoring for symptoms, as well as ask for verification of date of birth and additional contact information. If the individual has already tested positive for COVID-19, they may ask details about that test.
Contact investigators will never ask for Social Security numbers, financial or bank account information, or personal details unrelated to COVID-19. They will not ask for photographs or videos, passwords, or payment.
If you would like more information on contact tracing in Maryland, click here.