BREAKING: Maryland to lift additional restrictions beginning this Friday, May 29th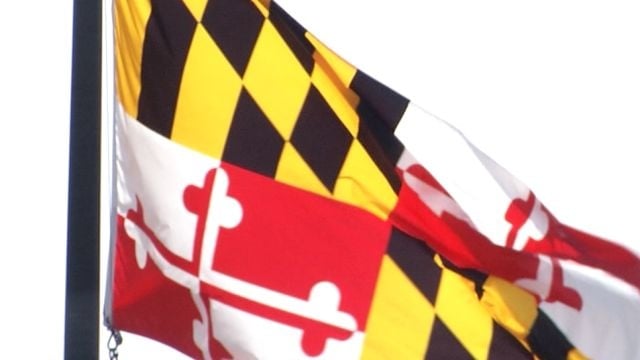 ANNAPOLIS, Md. – Governor Larry Hogan announced on Wednesday that Maryland will lift additional restrictions statewide this Friday, May 29th.
Hogan says that as of today, Maryland has reached the goal of conducting 10,000 tests per day. A total of 300,444 tests have been completed statewide, and the state continues to dramatically expand testing capacity.
He also said that he statewide positivity rate peaked 41 days ago, on April 17th, when it was 26.91%. Since then, it has dropped by more than 50%, and is currently at 12.8%.
The following will be in effect at 5 p.m. Friday:
Restaurants and social organizations (American Legion/VFW/Elks) may begin safely reopening for outdoor dining following strict public health requirements

Restaurant patrons must follow social distancing guidelines, with no more than six people seated at a table
Restaurants must use single-use disposable menus or sanitize reusable menus between each use
Restaurants must sanitize outdoor tables and chairs, and begin screening procedures, including daily temperature checks of staff. Masks must be worn when interacting with employees or patrons

Safe youth sports activities may resume, following CDC guidelines with limited, low contact, outdoor practices
Youth day camps may resume outdoor activities with no more than ten individuals in a group, and daily COVID symptom checks for staff and campers
Outdoor pools may reopen with strict safety guidelines including 25% capacity restrictions, strict physical distancing measures, and sanitization

Pool visitors will be required to sign in and sign out, and pools will be required to post signage warning anyone who is sick to not enter

Drive-in movie theaters will be allowed to safely reopen
Hogan added that if encouraging trends continue into next week, we would then be in a position to begin entering Stage Two of our recovery, lifting the order and allowing other non-essential businesses to begin reopening.
Despite the lifting of these restrictions, the governor continued to stress the importance of following CDC guidelines and continuing to stay home if possible. Citizens should continue avoiding crowds, wearing masks in indoor public areas, and continue to work from home if possible.
The governor's amended executive order can be found here.