Seaford Schools Deliver over 30K Meals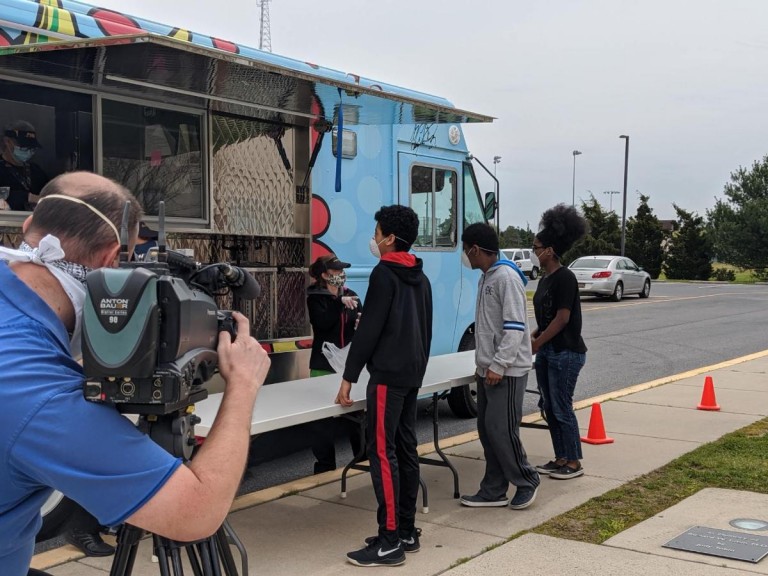 The Seaford School district knows that while some kids are learning at home, they may not have access to food.
So they're using the district's summer food trucks to make sure no kid goes hungry now.
"They're gonna get a vegetable, a fruit, two milks. A breakfast bag that has a entree that doesn't have to be heated" says food service manager, Bill Mengel.
Its an idea that's really taken off.
It started off with just 4 stops but now the two food trucks make deliveries at 9.
"We start serving at about 10 o'clock in the morning and we go until about 1:15 in the afternoon. We're at each site for about 30 minutes. We're serving about 1,000 meals a day," says Mengel.
The ambitious plan started with a team of 30, but now more people in the district are stepping up to help.
Bill Mengel shares, "We added our custodians who wanted to help. What we decided to do as opposed to having everybody out there all day long, we split up into two shifts."
These teams rotate days to help out.
So far they've given out over 30,000 meals.
So just what exactly are the kids getting each day?
"In the bag kids will get a lunch and a breakfast for the following morning. So today we're going to be serving.. lets see don't quote me… but its Thursday so I believe its going to be a chicken patty day or chicken tenders," recalls Mengel.
These meals are given to kids who show up at the 9 different stops Monday through Friday.
District officials say the program serves another purpose too.
"The food truck process is extremely important for us as a district. It helps us stay in contact with our community and our students and our families." says District Superintendent Corey Miklus.