Milford Perdue employees test positive for COVID-19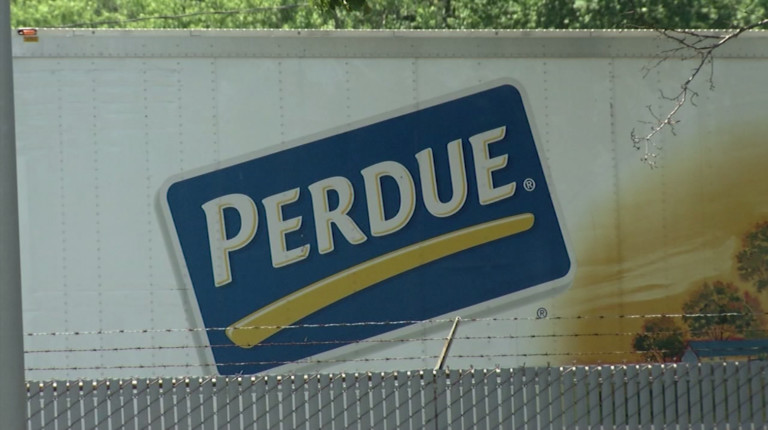 MILFORD, Del. – The Perdue plant in Milford is shut down for cleaning after two employees tested positive for COVID-19. In a statement, director of corporate communications Diana Souder tells 47ABC the company is working with the Delaware Department of Health and Social Services and the USDA to develop a response plan.
The employees who tested positive are being interviewed, and security cameras the the plant are being checked to figure out who they've come into contact with. "The affected associates are in quarantine for 14 days while still receiving pay and no attendance penalty, and may return to work when approved to do so by a healthcare provider," said Souder.
Perdue says they are notifying anyone who might have been in contact with those employees, and the wellness center at the plant is extending its hours. The company also says they are reviewing cleaning protocols to make sure they are doing everything they can to prevent any further spread of the virus. "The company is implementing temperature checks across all facilities and reminding associates to follow the CDC guidelines for proper hygiene," said Souder.
The CDC says there aren't any known links between COVID-19 and the risk of it being spread through food.