January 2020 Earth's Hottest January on Record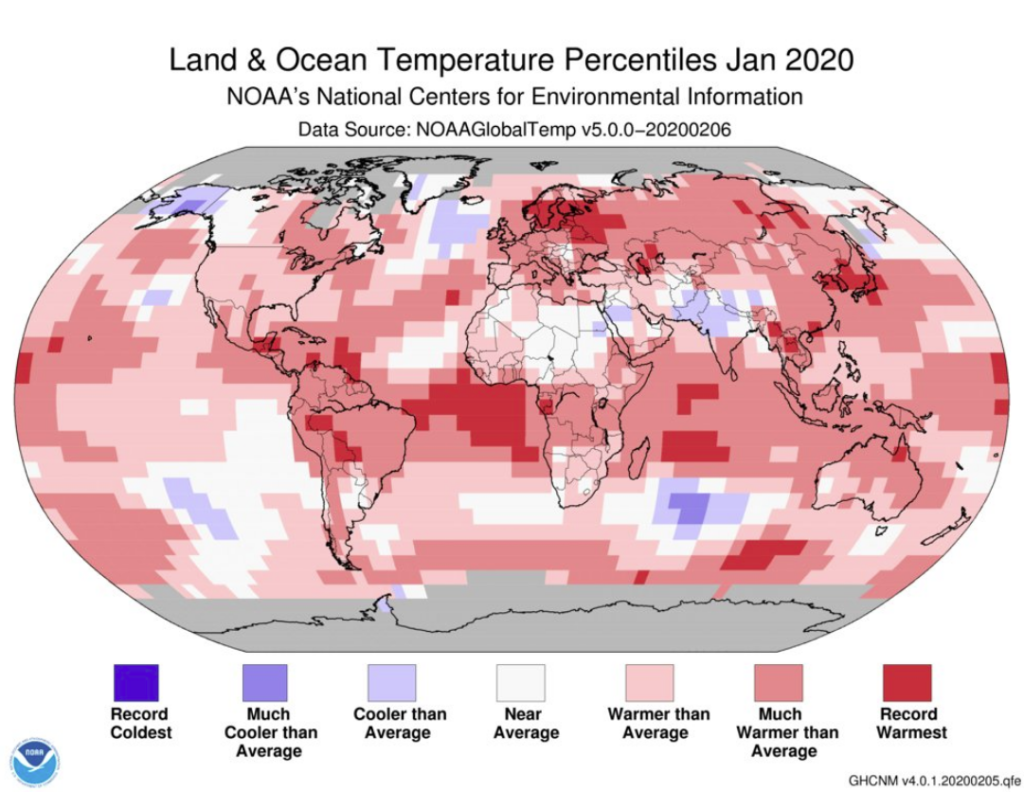 We've been writing a lot of blogs lately with titles like "warmest month on record," and "another record warm month," and this will be another one of those blogs. January 2020 just marked the 44th consecutive January and the 421st consecutive month with temperatures, at least nominally, above the 20th century average.
According to scientists at NOAA's National Centers for Environmental Information, in the span of 141 years of climate data, there has never been a warmer January than last January. Globally, the land and ocean surface temperatures in January 2020 ended up being 2.05 degrees F above the 20th century average, surpassing the old record set in January 2016. Both Arctic and Antarctic sea ice coverage was below its 1981-2010 average, and Northern Hemisphere snow cover was also below its 1981-2010 average, making it the 18th-smallest January snow cover on record.
One of the scariest statistics is that the four warmest Januaries documented in the climate record have all occurred since 2016; the 10 warmest have all occurred since 2002. This not only shows that it is warming, but that it is warming at a very fast rate.
Locally on Delmarva, January 2020 was warm, but not the warmest on record. Salisbury's average January temperature is 35.6 degrees F, and January 2020 ended up being 41.6 degrees F.